Love And Saucers
United States / Canada, 2017 : Canadian Premiere
Special Guest!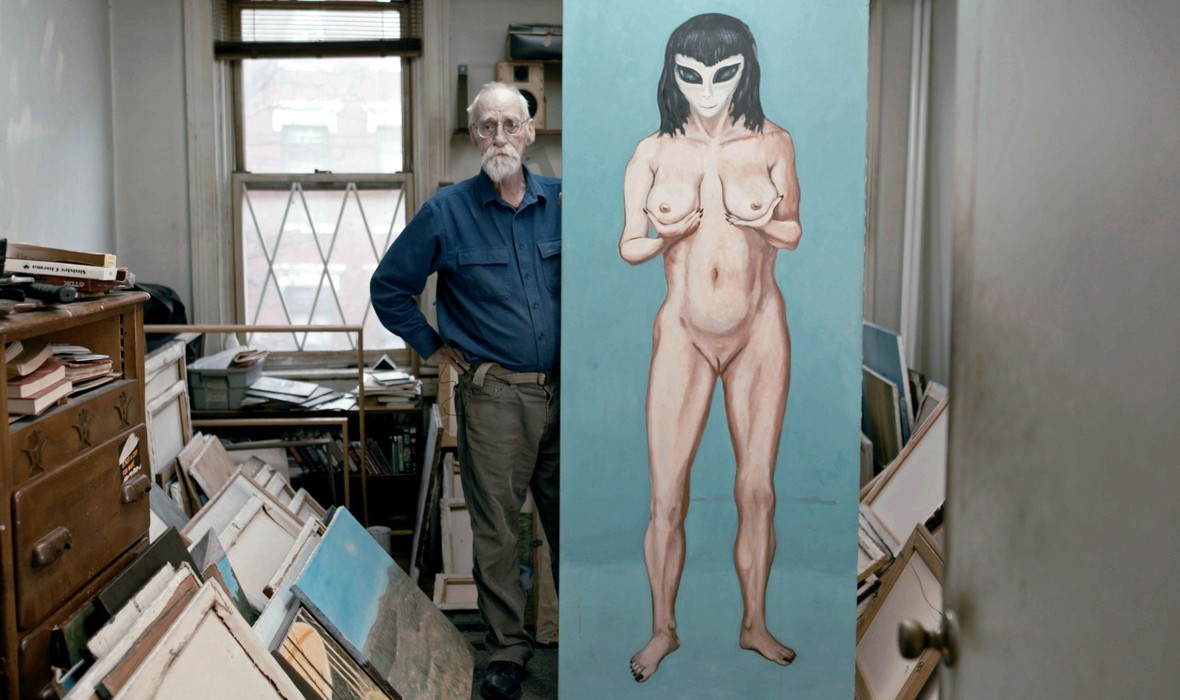 description
The strange story of David Huggins, a 72 year-old unassuming man from New Jersey who claims to have had a lifetime of encounters with otherworldly beings, including an interspecies romance with an extra-terrestrial woman with whom he lost his virginity to. David has chronicled his past in surreal impressionist paintings, few of which have ever been seen. Filmed in an intimate, nonjudgemental style, this fascinating character study lets David tell his story, and in turn lets the audience decide what is fact, fiction, and everything in-between.
OFFICIAL SELECTION
Miami Film Festival 2017
DIRECTOR'S BIO
Brad Abrahams is a US-based documentary filmmaker originally from Toronto. His all-consuming interests in radical science, cryptozoology, and general esoterica inspire his stories. Fruit is his favorite food.
press for Love And Saucers
"Wondrous, fun and respectful."
- Miami Film Festival
screened with a short film

American Bigfoot
U.S., 2017, 11 min, Director Bobcat Goldthwait (World Premiere)
Each year, Bigfoot enthusiasts from around the world descend on rural Ohio for the Ohio Bigfoot Conference.
details
18+ Licensed Screening
66 minutes
special guest
Director Brad Abraham and Producer Matt Ralston in attendance, for the Wednesday screening.
credits
community