Pontypool - National Canadian Film Day Screening
Canada, 2008 : National Canadian Film Day
Special Guest!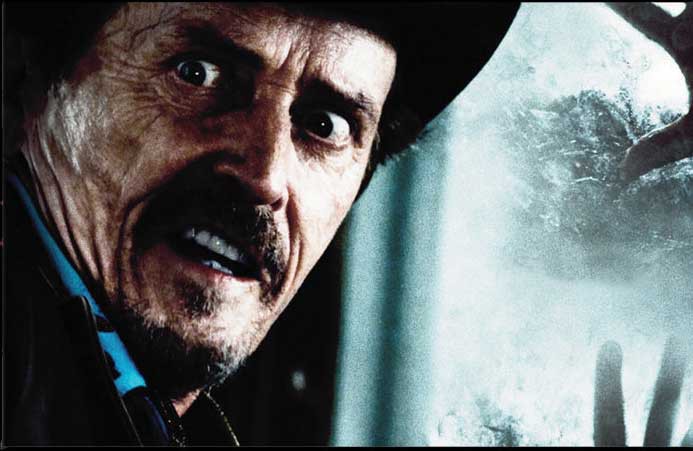 description
NATIONAL CANADIAN FILM DAY SCREENING! (Free Admission)
Grant Mazzy (Stephen McHattie, WATCHMEN, A LITTLE BIT ZOMBIE) is a big-city shock radio DJ who has lost his job and moves to the small Ontario town of Pontypool, where he frustrates his new station manager, Sydney (Lisa Houle, EJECTA). Nothing ever happens in Pontypool, so when Mazzy arrives at the station to start his show one wintry morning, he and his team are surprised by strange reports from town. The station's tiny crew find themselves holed up in their church basement studio, trying to piece together what's happening outside as disturbing details pour in. Callers are making very little sense, and it seems like the English language itself is infected with a strange virus.
Please join us for a super special National Canadian Film Day Screening, with Director Bruce McDonald and actor Stephen McHattie in attendance.
OFFICIAL SELECTION
Toronto International Film Festival 2008
Edinburgh International Film Festival 2009
SXSW 2009
DIRECTOR'S BIO
Bruce McDonald is a Canadian film and television director, best known for his award-winning cult films ROADKILL and HARD CORE LOGO.
press for Pontypool - National Canadian Film Day Screening
"McDonald knows it's the things you don't see, but only imagine, that best chill the blood."
- Toronto Star
"This unsettlingly quirky account of semiological breakdown and small-town apocalypse plays like MY WINNIPEG for fans of intellectual horror."
- Film4
details
special guest
Director Bruce McDonald in attendance and Actor Stephen McHattie in attendance
credits
community
awards
Nominated Genie Awards Best Screenplay, Adapted Tony Burgess 2010
Nominated Genie Awards Best Achievement in Direction Bruce McDonald 2010
Nominated Genie Awards Best Performance by an Actor in a Leading Role Stephen McHattie 2010
Presenting Partner