American Animals
United Kingdom, United States, 2018 : Canadian Premiere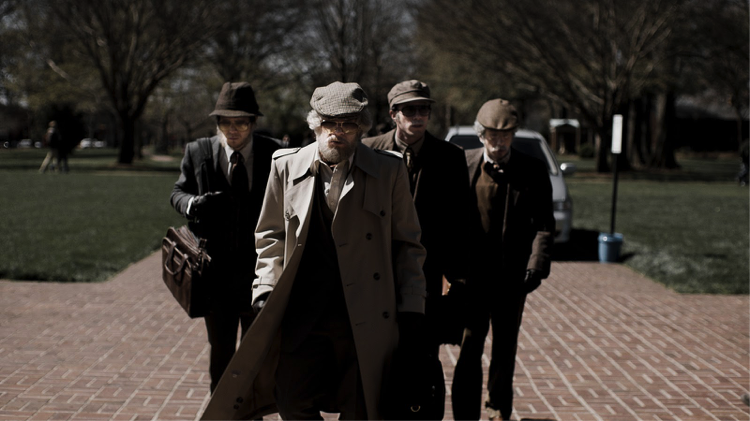 description
In 2004, an unlikely band of college students attempted an outrageous heist of rare books from a university library. Guided by the larcenies they had seen on screen, these four young men mistook their lives for a movie as they set out on this well-planned mission. Their story is told through this white-knuckle fictionalized caper film, directed with colourful verve by Bart Layton (THE IMPOSTER). The question of what happened — and, arguably, didn't happen — is the focus of this unbelievable but true story.
OFFICIAL SELECTION
Sundance 2018
True/False Film Festival 2018
SXSW 2018
DIRECTOR'S BIO
Until recently Bart Layton has worked as a documentary director and producer. His first theatrical documentary, THE IMPOSTER, premiered at the 2012 Sundance Film Festival and went on to receive numerous accolades, including winning a BAFTA Award, being short-listed for an Academy Award, and becoming one of the highest-grossing British documentaries ever. Layton has been the creative director of leading British production company Raw for 12 years. AMERICAN ANIMALS is his first narrative feature.
press for American Animals
"Conflicting realities bite in this wildly entertaining true-crime thriller, docmaker Bart Layton's dynamic first foray into (mostly) narrative cinema."
- Variety
details
credits
Director
Bart Layton
Producers
Derrin Schlesinger
Katherine Butler
Dimitri Doganis
Mary Jane Skalski
Screenwriter
Bart Layton
Editing
Nick Fenton
Chris Gill
Luke Dunkley
Julian Hart
Cinematographer
Ole Bratt Birkeland
Cast
Evan Peters
Barry Keoghan
Blake Jenner
Music
Anne Nikitin
community
Presenting Partner