Fake Tattoos
Canada, 2017 : Alberta Premiere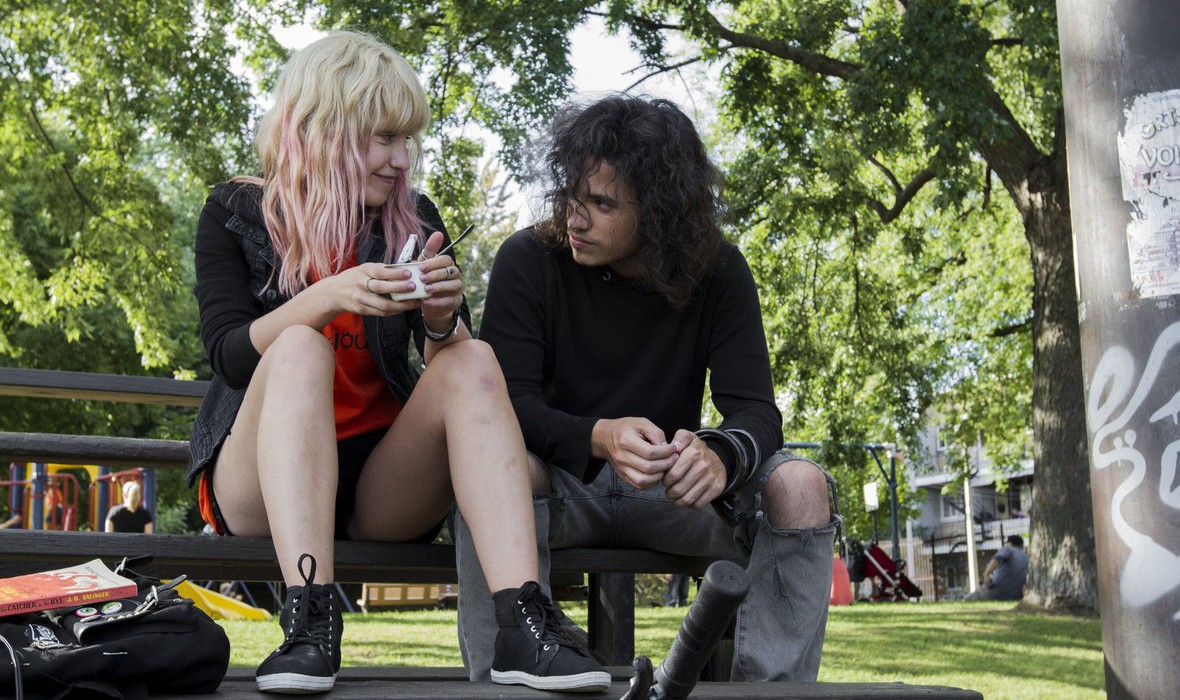 description
This exhilarating debut feature from Québécois filmmaker Pascal Plante follows the heartfelt and raw love story of two teenagers living on the fringe. Theo (Anthony Therrien) spends his 18th birthday alone, getting drunk at a metal show. There, he meets Mag (Rose-Marie Perreault), a bold and good-humoured young punk who invites him to spend the night at her place. As Theo works through the throes of a painful past, the two fall in love and wrangle the reality of separation that looms at the end of summer love.
OFFICIAL SELECTION
Vancouver International Film Festival 2017
Festival du Nouveau Cinéma 2017
Slamdance 2018
Berlinale 2018
TIFF Next Wave 2018
DIRECTOR'S BIO
Pascal Plante graduated from Concordia University and is now pursuing his filmmaking career as part of Nemesis Films, a production company that he co-founded. He has produced the web series LES JAUNES, which was recut as a feature film that is now doing its festival run. As a director, his recent projects include LA GÉNÉRATION PORN, a feature film blending documentary and fiction, the short film BLONDE AUX YEUX BLEUS, and most recently FAKE TATTOOS which is his first narrative feature.
press for Fake Tattoos
"The writer-director-editor, who earlier made the docu-fiction hybrid LA GÉNÉRATION PORN, here shows a deft hand with his young professional actors and a straightforward but never simplistic command of film language."
- The Hollywood Reporter
"A mixture of the ephemeral and the eternal is what FAKE TATTOOS understands and enshrines so sweetly, permanently inking in a vivid, unsmudged outline of young love"
- Variety
details
French with English subtitles
87 minutes
credits
Director
Pascal Plante
Producer
Katerine Lefrançois
Screenwriter
Pascal Plante
Editing
Pascal Plante
Cinematographer
Vincent Allard
Cast
Anthony Therrien
Rose-Marie Perreault
Lysandre Nadeau
Brigitte Poupart
Music
Dominique Plante
Official website:
https://www.fauxtatouages.com
community
awards
Winner Focus Grand Prize, Festival du nouveau cinéma 2017
Community Partners