Knuckleball
Canada, 2018 : Canadian Premiere
Special Guest!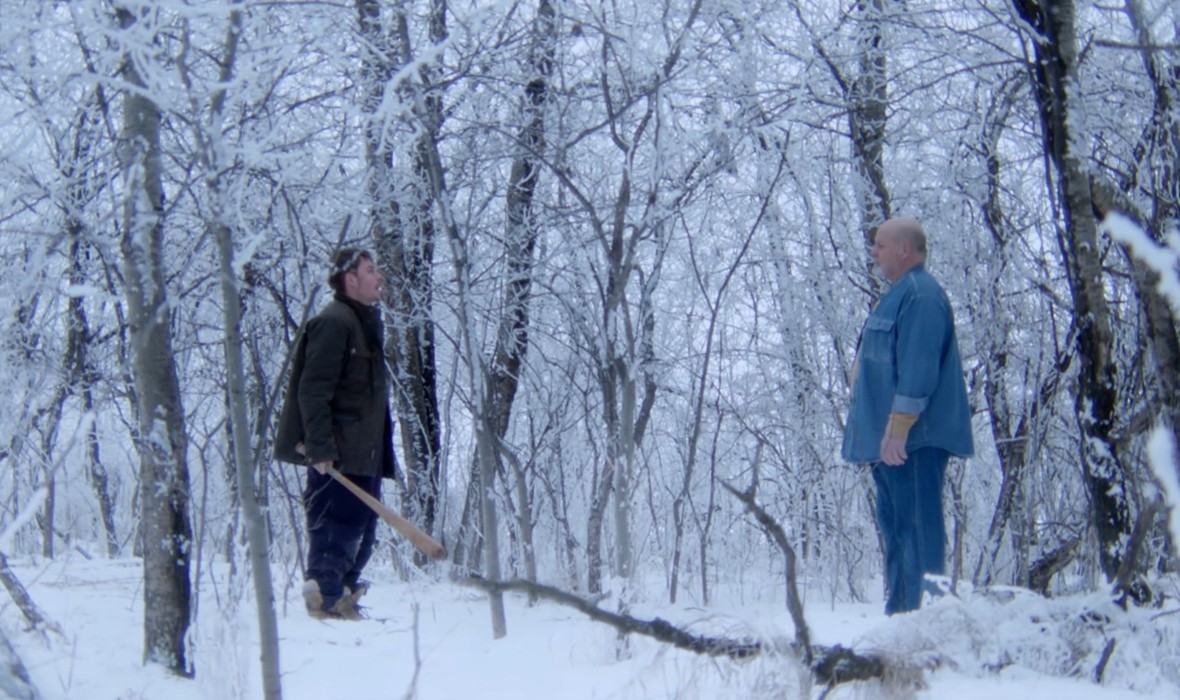 description
After his grandfather unexpectedly dies in the night, 12-year-old Henry finds himself cut off and alone on an isolated farm. When his nearest neighbour, Dixon, realises that the boy has no one to protect him, Henry becomes a target for reasons he cannot understand. With his parents at least 24 hours from returning and a massive snowstorm brewing, Henry retreats into the house and prepares for a siege. What follows is a desperate battle for survival that will also unlock the terrifying connection between his family and the killer next door. Best described as an R-rated version of HOME ALONE, KNUCKLEBALL stars Luca Villacis (CHANNEL ZERO), Munro Chambers (TURBO KID) and Michael Ironside (SCANNERS, TOTAL RECALL).
SHOW UP & SHIP OUT WITH THE SHIP & ANCHOR
BUY YOUR TICKETS IN ADVANCE from the Ship & Anchor (534 17 Ave SW ). LIMITED TICKETS AVAILABLE (40).
Includes transportation, screening and one free beer.
HOW IT WORKS: The bus leaves from the Ship at 6:00 PM sharp to the Globe Cinema. You will then see KNUCKLEBALL along with a filmmaker Q&A and return on the bus back to the Ship following the event.
ALL are invited to come back to The Ship & Anchor following the screening, for an after-party (subject to capacity).
OFFICIAL SELECTION
Cinequest 2018
DIRECTOR'S BIO
Michael Peterson has directed TV (scripted and unscripted) commercials, music videos, short film, documentary and feature films. He has a Master of Arts from UNC-Chapel Hill in Communication Studies which focused on documentary theory and production. He has directed for Superchannel (TINY PLASTIC MEN), Wild TV (THE WILMORE BOYS), APTN (CAUTION: MAY CONTAIN NUTS), and BBC2 (EXTRAORDINARY LIVES). His first feature as a director is the nerd comedy LLOYD THE CONQUEROR which he co-wrote and produced. KNUCKLEBALL is his second feature film as director, writer and producer.
press for Knuckleball
"Imagine HOME ALONE as an R-rated thriller, and you have the concept behind this Canadian film, which involves a young boy who gets snowed in at this grandfather's house before all hell breaks loose."
- San Francisco Chronicle
details
special guest
Director Michael Peterson, cast and crew in attendance
credits
Director
Michael Peterson
Producers
Julian Black Antelop
Kurtis David Harder
Lars Lehmann
Michael Peterson
Screenwriters
Kevin Cockle
Michael Peterson
Editing
Rob Grant
Glenn Sakatch
Cinematographer
Jon Thomas
Cast
Munro Chambers
Michael Ironside
Luca Villacis
Kathleen Munroe
Music
David Arcus
Michelle Osis
community
Presenting Partner