Ratcatcher
France, United Kingdom, 1999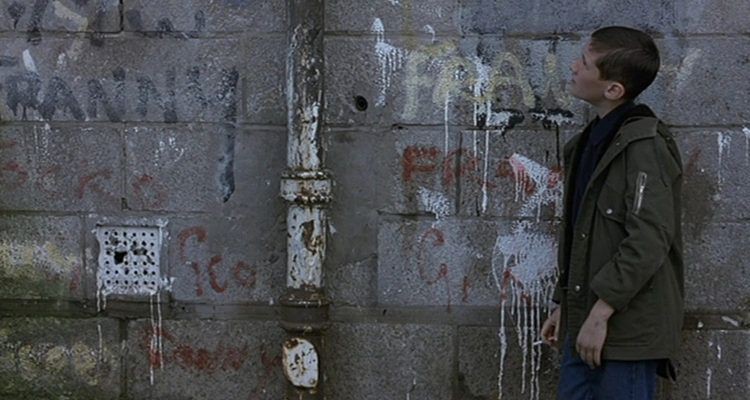 description
LYNNE RAMSAY RETROSPECTIVE
In her breathtaking and assured debut feature, Lynne Ramsay creates a haunting evocation of a troubled Glasgow childhood. Set during Scotland's national garbage strike of the mid-1970s, RATCATCHER explores the experiences of a poor adolescent boy as he struggles to reconcile his dreams and his guilt with the abjection that surrounds him. Utilizing beautiful, elusive imagery, candid performances, and unexpected humor, RATCATCHER deftly contrasts urban decay with a rich interior landscape of hope and perseverance, resulting in a work at once raw and deeply poetic.
OFFICIAL SELECTION
Cannes Film Festival 1999
Toronto International Film Festival 1999
Pusan International Film Festival 1999
DIRECTOR'S BIO
LYNNE RAMSAY'S debut short film SMALL DEATHS won the Jury Prize at Cannes in 1996. She won the same award two years later (GASMAN). Her fifth Cannes Award came in 2017 for Best Screenwriter for YOU WERE NEVER REALLY HERE. Her films are characterized by damaged people — especially youth — dealing with grief and suffering. Her uncompromising approach to filmmaking has resulted in a career of much-lauded films.
press for Ratcatcher
""...there's a light touch in evidence, balancing the bleakness with odd lyrical moments and unexpected humor and tenderness that infuse the gentle drama with a bracing freshness.""
- Variety
details
Double-Feature w/ WE NEED TO TALK ABOUT KEVIN for $10
94 minutes
credits
Director & Screenwriter
Lynne Ramsay
Producer
Gavin Emerson
Editing
Lucia Zucchetti
Cinematographer
Alwin H. Küchler
Cast
Tommy Flanagan
Mandy Matthews
William Eadie
Music
Rachel Portman
community
awards
Silver Hugo - Best Director, Chicago International Film Festival 1999
Best First Feature, Village Voice Film Poll 2000
Carl Foreman Award for the Most Promising Newcomer (Lynne Ramsay). BAFTA Awards 2000
Community Partners