Relaxer
United States, 2018 : Canadian Premiere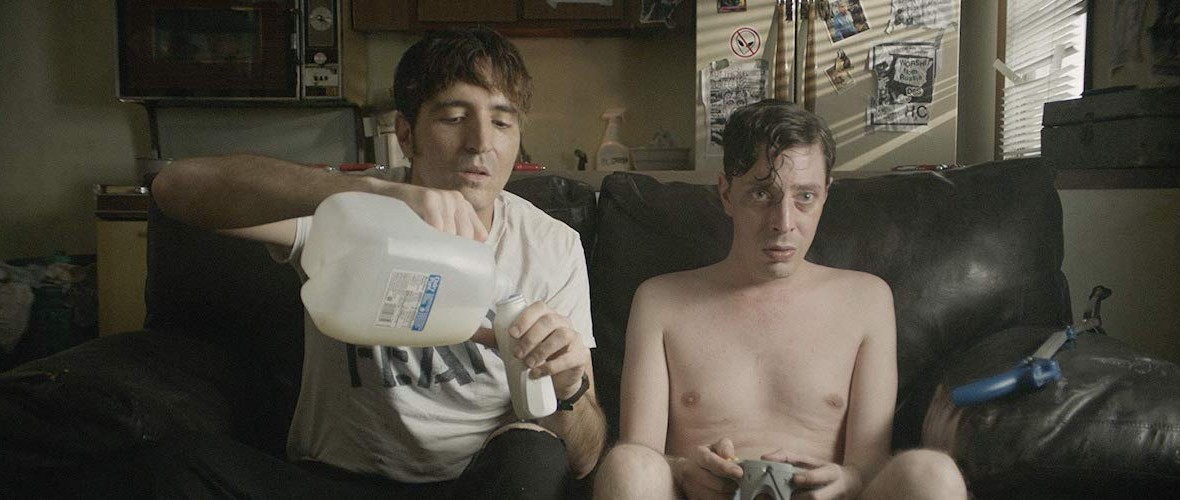 description
CUFF Secret Screening!
Doom and gloom are on the way. The Y2K apocalypse can't be stopped. Abbie's older brother issues him the ultimate challenge before it goes down: beat the infamous level 256 in Pac-Man and no getting up from the couch until he does so. Abbie's survival story begins here; inside a rotting living room with no food or water, and a revolving door of numb-nut friends and acquaintances. It's THE EXTERMINATING ANGEL by way of SLACKER.
OFFICIAL SELECTION
AFI Fest 2018
Fantasia Film Festival 2018
SXSW Film Festival 2018
Virginia Film Festival 2018
press for Relaxer
"Outrageously perverse: from piss to Pac-Man, from Faygo to JERRY MAGUIRE, the cacophonous gnarly lot of it colliding into something wildly, happily unique"
- Calum Marsh, VILLAGE VOICE
details
credits
Director
Joel Potrykus
Screenwriter
Joel Potrykus
Cast
Joshua Burge
Amari Cheatom
David Dastmalchian
Adina Howard
Andre Hyland
Producer
Ashley Young
Executive Producers
Daniel Berger
Aaron Katz
Music
Neon Indian
Alan Palomo
Cinematographer
Adam J. Minnick
Editor
Joel Potrykus
Official Website
https://www.relaxer.pizza/
community
awards
Winner, Best Actor Joshua Burge, Fantasia Film Festival 2018
Winner, Programmer's Choice Award Narrative Feature, Virginia Film Festival 2018