Shorts: A Turn For The Worse
Denmark, United States, Canada, Portugal, France, 2017 / 2018
Special Guest!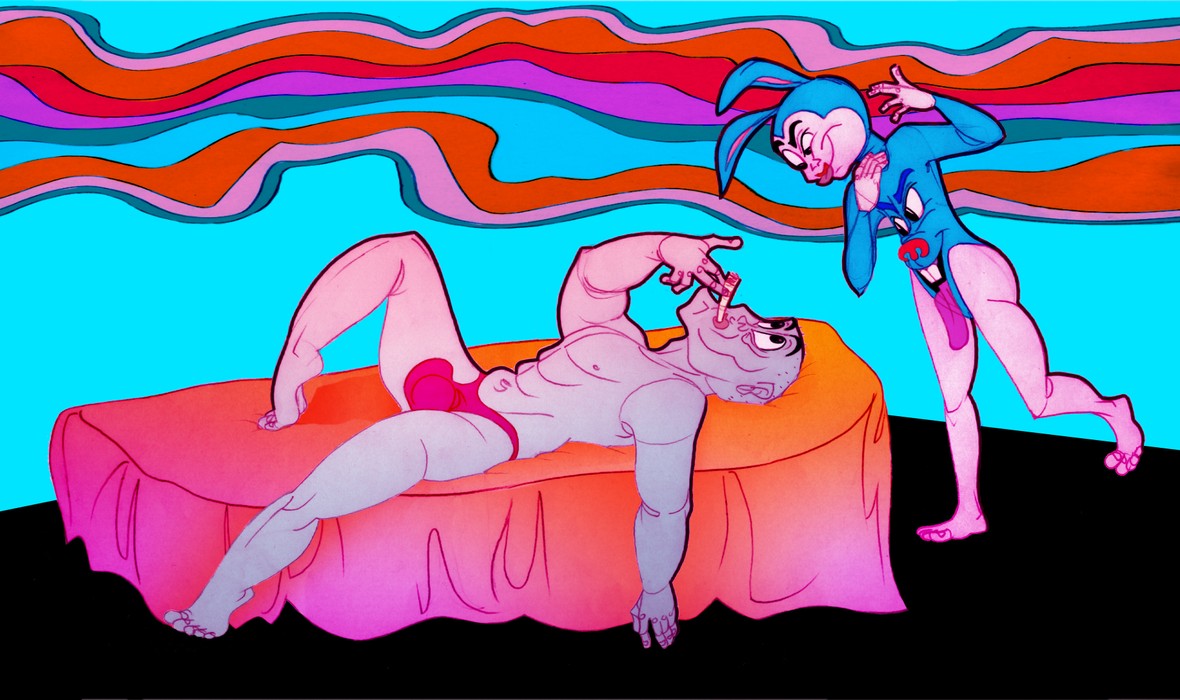 description
Something goes awry with each of these best laid plans.
Shorts screened:

1st Day & Next Minute
Denmark, 2017, 3 min, Director/Animator Sara Koppel
An explicit rush adventure into a gender fluid-persons zone of desires where lust & responsibility is constantly dividing & demanding needs.
Welcome To Bushwick
United States, 2017, 6 min, Director Henry Jinings
On the heels of a successful first date, Evan and Marceline end up back at her place.

Lunch Ladies
United States, 2017, 19 min, By Clarissa Jacobson and JM Logan
Two burnt out high school lunch ladies do whatever it bloody takes on their quest to become Johnny Depp's personal chefs.

Stay
United States, 2017, 9 min, Director / Writer David Mikalson, Producers Jonah Vallez, David Mikalson
A cult of women summon a demon. When Carol goes rogue, plans go astray.

The Good Samaritan
Canada, 2017, 6 min, Director Darrin Suzuki, Producers Jay Clarke, Darrin Suzuki
A tale about a woman in trouble and a man eager to help.

Penny Whistle
Canada, 2018, 9 min, Director / Writer / Producer Robert Cuffley
When a little girl blows into an old tin whistle she finds in the dirt, something follows her home.

Wren Boys
United Kingdom, 2017, 11 min, Director Harry Lighton
On the day after Christmas, a Catholic priest from Cork drives his nephew to prison.

Thursday Night
Portugal, 2018, 8 min, Director Gonçalo Almeida
An elusive stranger pays Bimbo a visit in the middle of the night to deliver a vital message. Both are dogs.

Rearview
Canada, 2018, 3 min, Director / Producer Daelan Wood, Writers Vanessa Johnston, Daelan Wood
A woman walks alone through a parking structure. Is she really alone?

We Are Going Into The Woods
France, 2017, 17 min, Director / Writer Arnaud Bigeard
In a peculiar atelier, Fabrice kills Patrick, unaware that his brother Wim is watching. The killing is the beginning of a macabre dance driven by madness, distress and fear.
details
92 minutes
special guest
community