To Hell And Back: The Kane Hodder Story
United States, 2017 : Canadian Premiere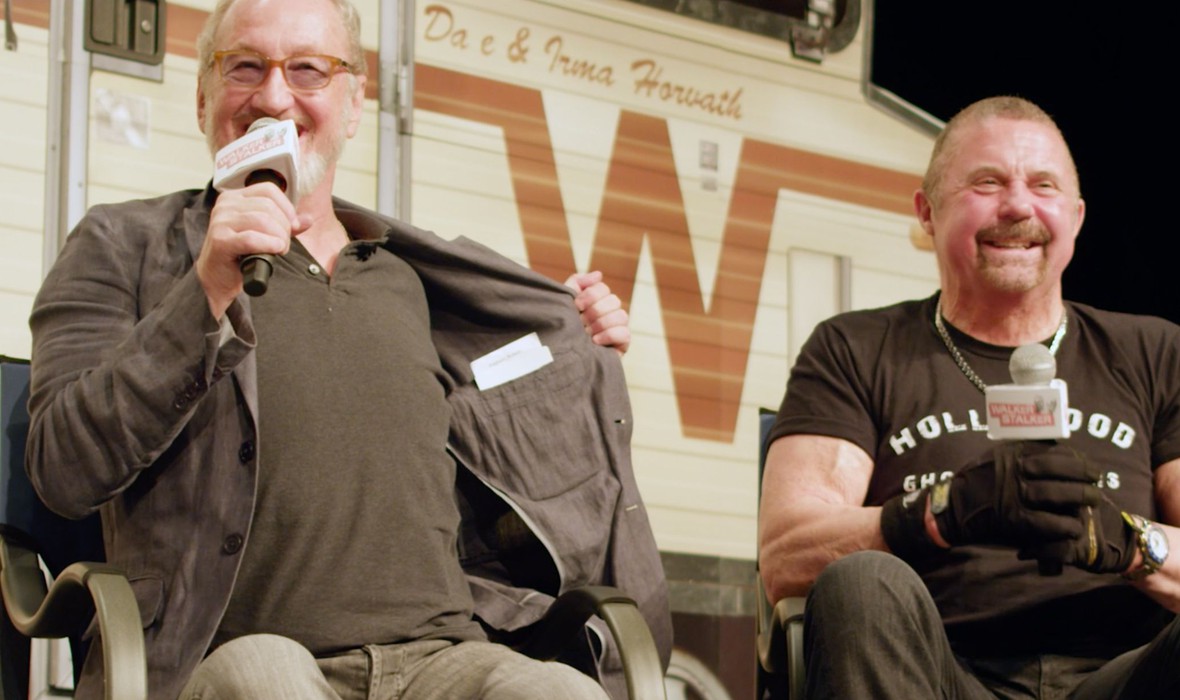 description
TO HELL AND BACK: THE KANE HODDER STORY is the harrowing story of a stuntman overcoming a dehumanizing childhood filled with torment and bullying in Sparks, Nevada. After surviving a near-death burn accident, he worked his way up through Hollywood, leading to his ultimate rise as Jason Voorhees (FRIDAY THE 13TH series) and making countless moviegoers forever terrified of hockey masks and summer camp. Featuring interviews with cinema legends, TO HELL AND BACK peels off the mask of Kane Hodder — cinema's most prolific killer — in a gut-wrenching but inspiring documentary. After decades of watching Kane Hodder on screen, get ready to meet the man behind the mask in a uniquely human story about cinema's most vicious killer.
OFFICIAL SELECTION
ScreamFest Horror Film Festival 2017
Chattanooga Film Festival 2018
DIRECTOR'S BIO
Derek Dennis Herbert is the co-founder of Masterfully Macabre Entertainment. Herbert is a filmmaker and director, with years of filmmaking experience and several financially successful independent documentaries under his belt. His keen vision and directing abilities captured the rawest moments and brought this documentary to life. Director of the short film THE TOY, and the TV series SO SOCIAL, TO HELL AND BACK is Herbert's feature debut.
ABOUT THE DOCUMENTARY SUBJECT
Kane Warren Hodder is one of the most prolific cinema serial killers in American history. He is an actor, stuntman and author. Hodder is best known for his portrayal of Jason Voorhees in four films from the FRIDAY THE 13TH series; FRIDAY THE 13TH PART VII: THE NEW BLOOD, FRIDAY THE 13TH PART VIII: JASON TAKES MANHATTAN, JASON GOES TO HELL: THE FINAL FRIDAY, JASON X, and the video game FRIDAY THE 13TH: THE GAME. He is also known for his role as Victor Crowley in the HATCHET series and played the students of Leatherface in LEATHERFACE: THE TEXAS CHAINSAW MASSACRE III.
press for To Hell And Back: The Kane Hodder Story
"And the film is a harrowing tale, centered on a man who can engage simply with his life-stories. I mean, not everyone can be this interesting..."
- Horror Freak News
details
credits
Director
Derek Dennis Herbert
Executive Producers
Andrew Barcello
Derek Dennis Herbert
Producers
Andrew Barcello
Derek Dennis Herbert
Cinematographer
Zachary Hunter
Music
Jonas Friedman
community
Community Partners