You Were Never Really Here
United States, 2017 : Alberta Premiere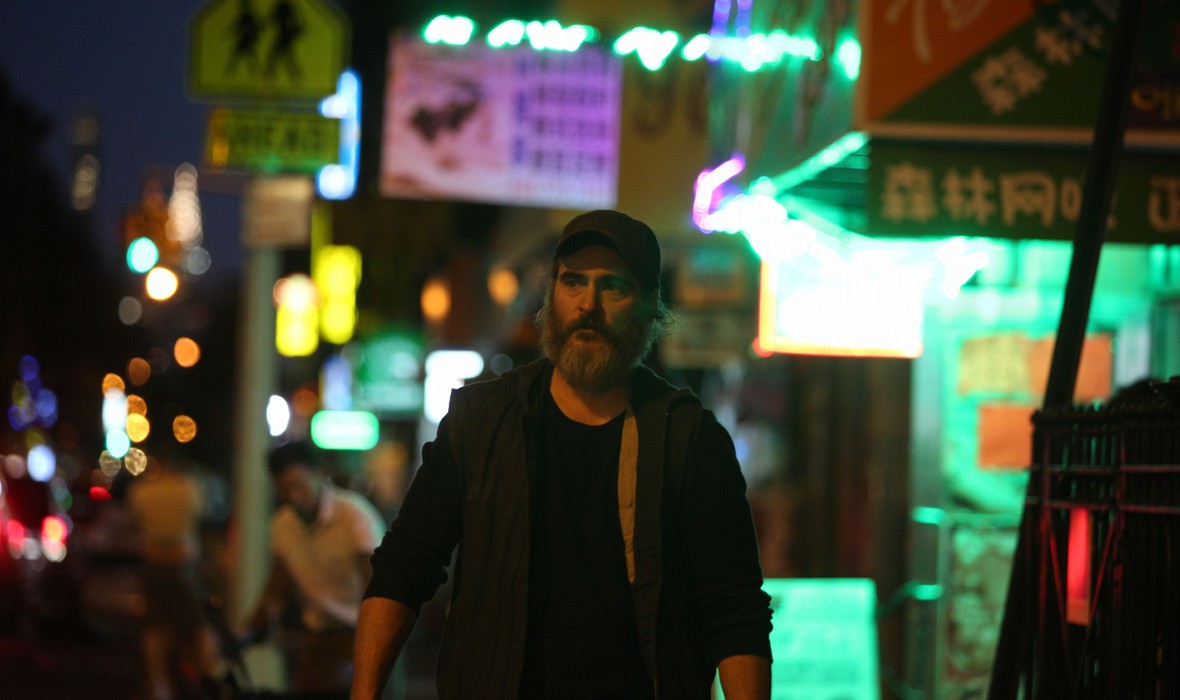 description
A traumatized veteran who specializes in tracking down missing girls. A politician's kidnapped daughter. A conspiracy that threatens the halls of power. These could be the ingredients of a standard thriller, but director Lynne Ramsay's latest is anything but standard. Instead, she has crafted a frenetic, disorienting spin on the revenge thriller, anchored with raw intensity by an award-winning performance from Joaquin Phoenix. Tearing through the genre's cliches to capture its haunting emotional core, YOU WERE NEVER REALLY HERE is a daring, disturbing masterpiece from one of cinema's most unique directors.
OFFICIAL SELECTION
Cannes 2017
Sundance Film Festival 2018
DIRECTOR'S BIO
LYNNE RAMSAY'S debut short film SMALL DEATHS won the Jury Prize at Cannes in 1996. She won the same award two years later (GASMAN). Her fifth Cannes Award came in 2017 for Best Screenwriter for YOU WERE NEVER REALLY HERE. Her films are characterized by damaged people — especially youth — dealing with grief and suffering. Her uncompromising approach to filmmaking has resulted in a career of much-lauded films.
press for You Were Never Really Here
"Her return seals her standing as one of our most fearless and forceful filmmakers, if not one as prolific as she deserves to be. "
- LOS ANGELES TIMES
details
credits
Director
Lynne Ramsay
Producers
Pascal Caucheteux
Rosa Attab
James Wilso
Rebecca O'Brien
Lynne Ramsay
Editing
Joe Bini
Cinematographer
Tom Townend
Cast
Joaquin Phoenix
Judith Roberts
Ekaterina Samsonov
Music
Jonny Greenwood
community
awards
Best Director - Cannes Film Festival 2017
Best Actor - Cannes Film Festival 2017