DISTRIBUTION - THE INSIDE SCOOP
,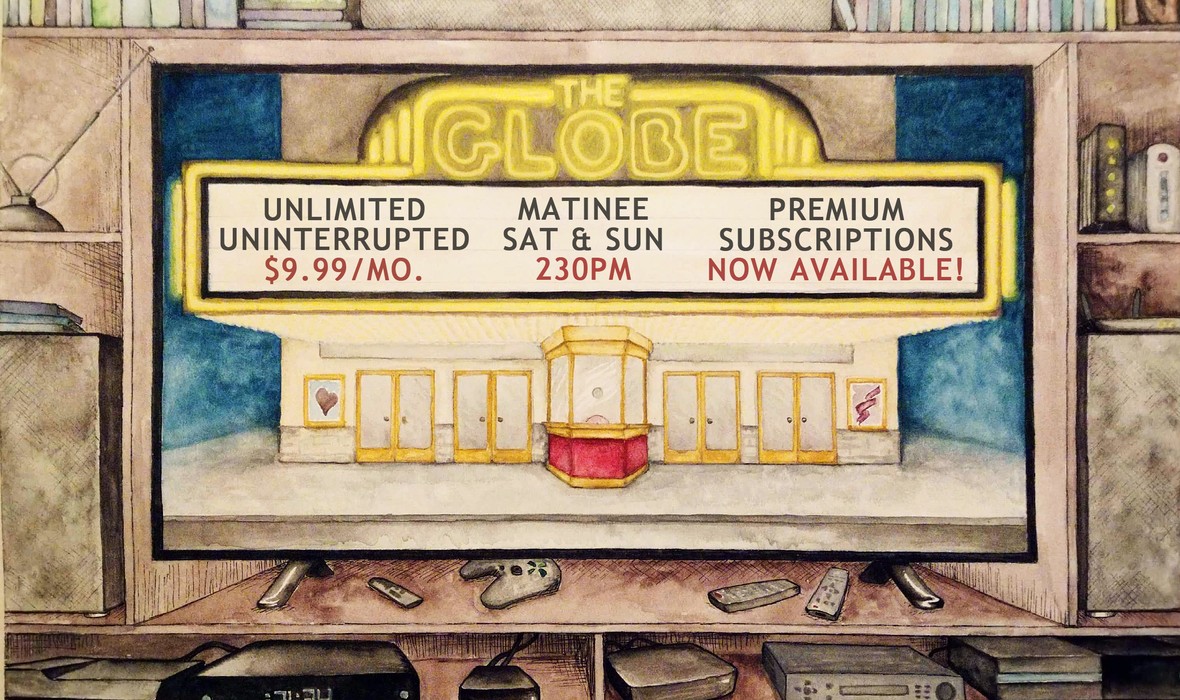 description
How do distributors decide which films to buy? How do they determine the best release strategy? How do they target the perfect audience?

Join CUFF for a candid panel discussion on the extremely important role that distributors play in the world of filmmaking. With more cinematic content available than ever before, the role of distributors is becoming even more essential in ensuring that films find their audience. There are many different potential homes for any given film. With this panel we aim to explore how distributors determine the best strategy for each film, as well as explain exactly what they are looking for in the films that they represent.

This workshop will provide essential information for filmmakers in all stages of their career and provide the participants with a better understanding of the 'Hows & Whys' of the complicated business of film distribution.
PANELISTS:
HUGUES BARBIER: Yellow Veil Pictures & Raven Banner Entertainment
Fed on Giallos, Italian western and American exploitation films, Hugues has been involved for over 15 years in the organization as well as programming of film festivals (Strasbourg European Fantastic Film Festival, North Bend Film Festival and Cinepocalypse). He's been working since 2012 for Raven Banner (Canadian Int'l sales agency and distribution outlet) on festival strategies as well as acquisitions. In 2018 he co-founded Yellow Veil Pictures, a boutique international sales agency with Joe Yannick and Justin Timms. Hugues has also been producing feature and short films internationally for over 5 years.
JASON BRUBAKER: VP Worldwide Sales, Distribber
Jason Brubaker is a Los Angeles based film distribution executive specializing in direct to consumer distribution strategies. He currently serves as the vice president of worldwide sales for Distribber, a popular video on demand aggregator.
SUSAN CURRAN: VP of Marketing and Acquisitions, A71 and V71
Over the last two decades, Susan has worked as a marketing executive for BMG, Sony Wonder, Tower Records, Universal Music and Anchor Bay. During her 12-year run as Executive Director of Marketing/Acquisitions for Anchor Bay Entertainment Canada, notable accomplishments include the release of over 1000 titles into the Canadian retail marketplace, over 100 of which were Canadian acquisitions. Susan was responsible for the Canadian marketing and retail sales strategy for various TV series, including notable hits like The Walking Dead, Three's Company and Sesame Street. Film successes include the festival favourite Spring, the cult hit Battle Royale, Tales of Halloween, the 40th Anniversary Edition of Black Christmas and the Halloween Complete Box Set. Her innovative marketing and advertising strategies built Anchor Bay's company profile, and consistently delivered results that exceeded expectations. In her latest position of VP of Marketing and Acquisitions at A71 and V71 Susan continues to be a champion of new talent, enjoying the energy and ingenuity of the creative people she meets in the independent film community while successfully bringing their projects to the marketplace.
LINDSEY HODGSON: Vice President, Distribution, Pacific Northwest Pictures
Lindsey is a Canadian film industry professional currently residing in the San Francisco Bay Area. By day, she oversees distribution and marketing for indie distributor Pacific Northwest Pictures, by night, she co-habitates with a small boy and a software engineer. In her decade plus working in film distribution she has participated in the acquisition, marketing and Canadian release for over 300 films, some highlights include THE KINGS SPEECH, BEGINNERS, CAS & DYLAN, A MAN CALLED OVE, DAVID LYNCH THE ART LIFE and PAPER YEAR. Prior to slugging it out in the trenches of film distribution, Lindsey did a brief stint in feature film development and production, and a long stint on the Fringe Theatre Festival circuit, producing and performing sketch comedy with an all-female troupe.
MODERATOR:
AARON HILLIS was praised by Brooklyn Magazine as one of "The 100 Most Influential People in Brooklyn Culture." His life is a never-ending film festival, following a creative path through programming, exhibition, distribution, filmmaking, finance, journalism, and owning a video store. His writing has appeared in The Village Voice, VICE, Variety, Vanity Fair, and other outlets that don't begin with V. In 1997, Aaron saw "Spice World" three times in the theater with no regrets.