Her Smell
United States, 2018 : Alberta Premiere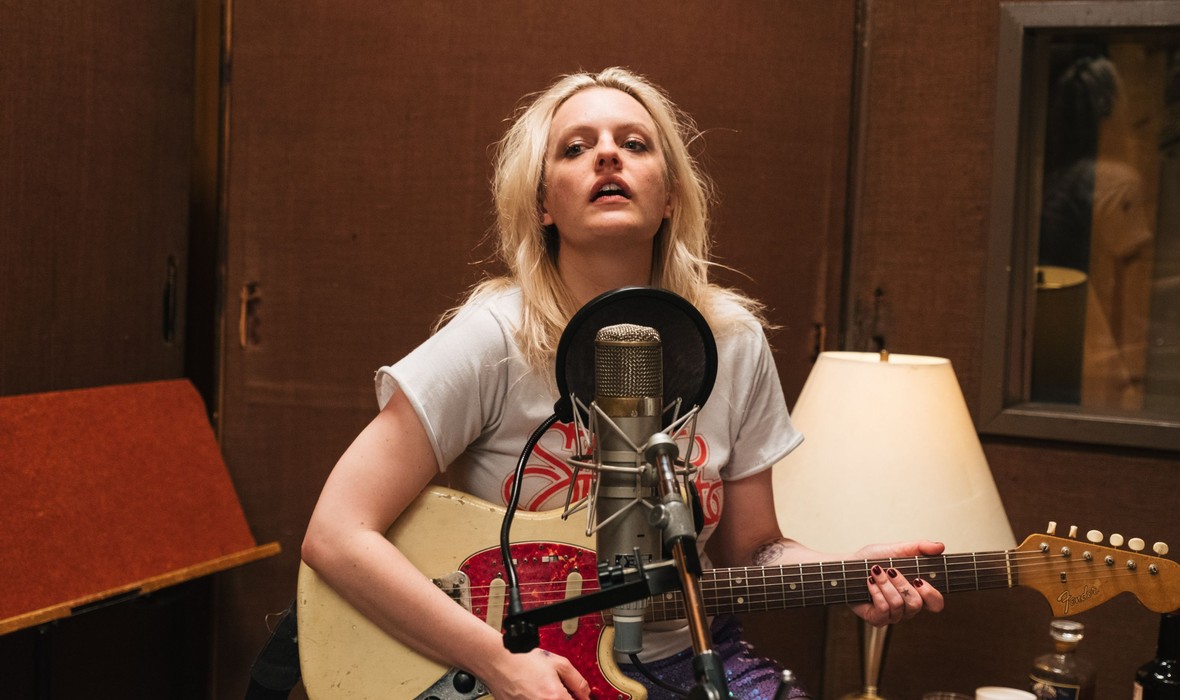 description
Becky Something (Elisabeth Moss) is a '90s punk rock superstar who once filled arenas with her grungy all-female trio Something She. Now she plays smaller venues while grappling with motherhood, exhausted band mates, nervous record company executives, and a new generation of rising talent eager to usurp her stardom. When Becky's chaos and excesses derail a recording session and national tour, she finds herself shunned, isolated and alone. Forced to get sober, temper her demons, and reckon with the past, she retreats from the spotlight and tries to recapture the creative inspiration that led her band to success. Anchored by a towering, unflinching performance from Golden Globe and Emmy winner Moss, and supported by a stellar ensemble cast, HER SMELL examines the grit, grace and gravitas of an unforgettable fictional rock star crashing down to earth into the harsh realities of mid-life. With his incendiary and deeply humane sixth feature, writer-director Alex Ross Perry (QUEEN OF EARTH, LISTEN UP PHILLIP, and th eCUFF 2012 selection THE COLOR WHEEL) pumps up the volume and shines a light on the terrifying moment when superstardom wanes —and quiet becomes the new loud.
OFFICIAL SELECTION
Toronto International Film Festival 2018
New York Film Festival 2018
Göteborg Film Festival 2019
SXSW 2019
DIRECTOR'S BIO
Alex Ross Perry was born in Bryn Mawr, Pennsylvania in 1984. He attended the Tisch School of the Arts at New York University and worked at Kim's Video in Manhattan. He is the director of the films IMPOLEX, THE COLOR WHEEL, LISTEN UP PHILIP, QUEEN OF EARTH and GOLDEN EXITS and the writer of Disney's Christopher Robin. He lives in Brooklyn, New York.
press for Her Smell
"Perry's kinetic style and Moss' explosive performance transform it into something that feels more authentic than actual history."
- Consequence of Sound
"Over and above the furious-and ultimately painfully tender-drama, Perry achieves something of a new, grand version of his own cinematic music."
- The New Yorker
details
credits
Director
Alex Ross Perry
Executive Producer
Christos V. Konstantakopoulos
Producers
Alex Ross Perry
Elisabeth Moss
Matthew Perniciaro
Adam Piotrowicz
Michael Sherman
Screenwriter
Alex Ross Perry
Cinematographer
Sean Price Williams
Cast
Elisabeth Moss
Cara Delevingne
Dan Stevens
Eric Stoltz
Amber Heard
Dylan Gelula
Official Website:
hersmellmovie.com
Facebook:
/HerSmellMovie
Instagram:
/hersmellmovie
Twitter:
/HerSmellMovie
community
Community Partners