Nekrotronic
Australia, 2018 : Alberta Premiere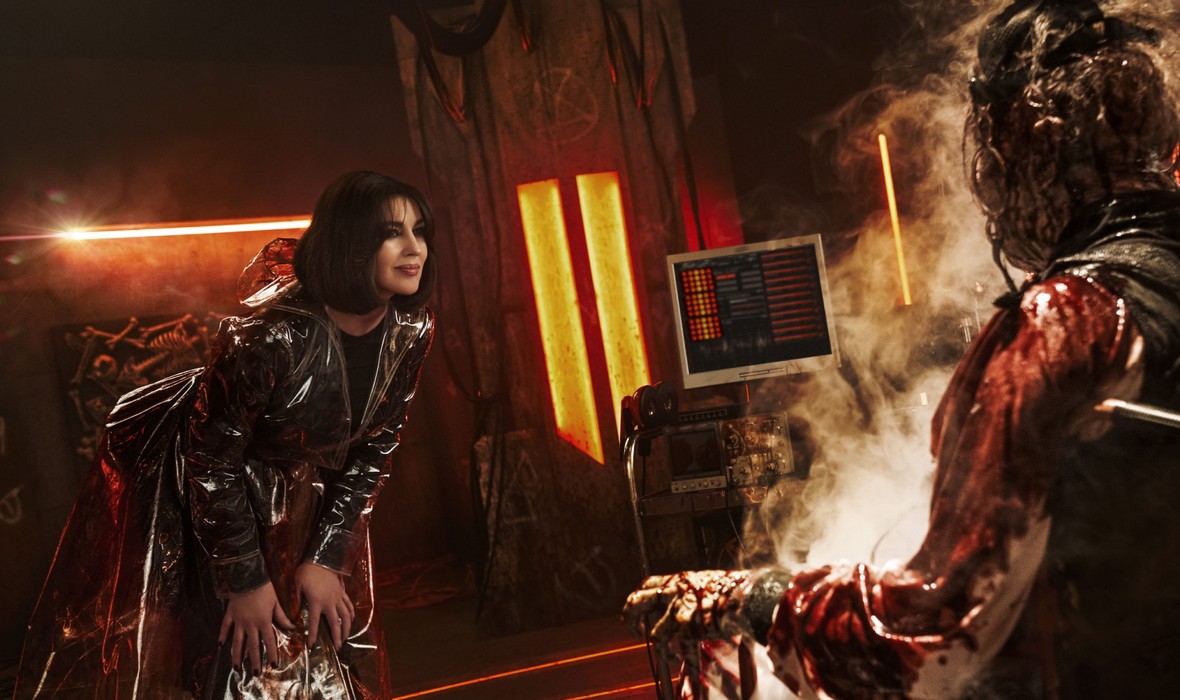 description
Finnegan, the greatest of the demon-hunting Nekromancers, was the first to discover evil spirits inside the internet, and the first to jump her soul into the web to take the mythical battle between good and evil into the digital realm. But something happened to her inside the circuitry … she developed a taste for human souls and turned to the dark side. Some years later, Howard North, a scruffy down-on-his-luck sewerage-waste worker, mysteriously orphaned while still a baby, learns that he is the only one with the ability to stop a demonic corporate billionaire's plot to devour the souls of a million human beings. And as if that wasn't bad enough, the corporate billionaire is Finnegan … his mother. Now, with the help of Molly and Torquel (sisters – and Nekromancers) he must learn to harness his newfound powers, train to destroy online demons, deal with his stoner friend Rangi's death (and resurrection as a sarcastic ghost), and somehow find time to save the world – all while dodging bullets, wraiths, exploding goats, plasma-lightning and his megalomaniacal, demonic mother who is trying to eat his immortal soul. The latest from WYRMWOOD director Kiah Roache-Turner.
OFFICIAL SELECTION
Toronto International Film Festival 2018
DIRECTOR'S BIO
Kiah Roache-Turner is an Australian film director who is most notable for his feature film WYRMWOOD. Roache-Turner studied digital media at the Sydney College of the Arts and worked as a video producer for Australian fashion brand aussiebum.
press for Nekrotronic
"NEKROTRONIC feels like Quentin Tarantino had been watching a lot of Edgar Wright and Wachowski movies, and then decided to make a GHOSTBUSTERS film."
- Nerdist
"This is a slick and self-assured romp."
- SciFiNow
details
credits
Director
Kiah Roache-Turner
Executive Producer
John Collee
Producers
Tristan Roache-Turner
Andrew Mason
Troy Lum
Screenwriters
Kiah Roache-Turner
Tristan Roache-Turner
Cinematographer
Tim Nagle
Cast
Ben O'Toole
Monica Bellucci
Caroline Ford
Tess Haubrich
David Wenham
Facebook:
/NEKROTRONICmovie
community
Community Partners