The Art of Self-Defense
United States, 2019 : International Premiere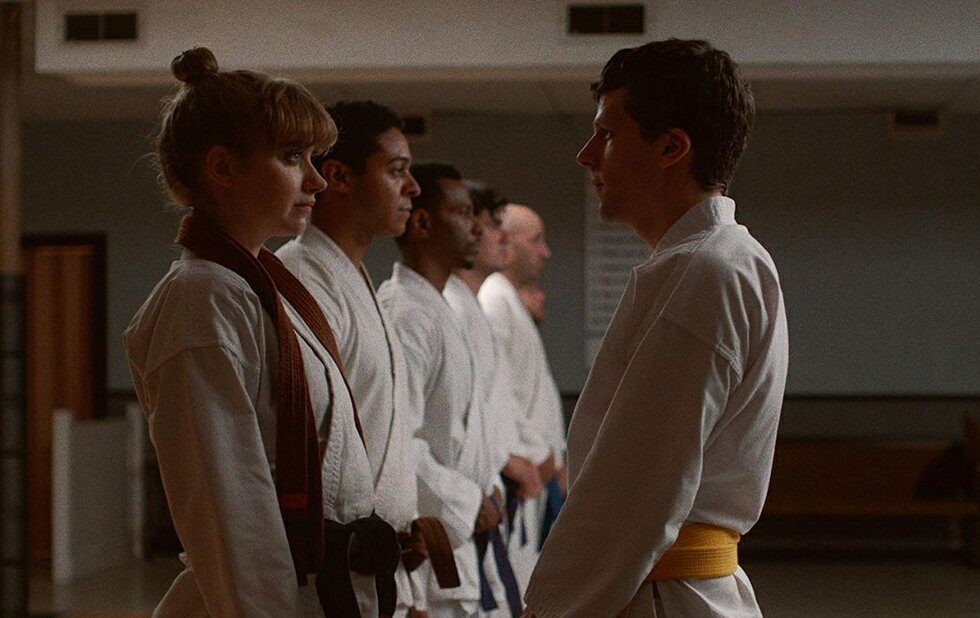 description
CUFF Secret Screening!
A dark comedy set in the world of karate. The film centers on Casey (Jesse Eisenberg), who is attacked at random on the street and enlists in a local dojo led by a charismatic and mysterious Sensei (Alessandro Nivola), in an effort to learn how to defend himself. What he uncovers is a sinister world of fraternity, violence and hypermasculinity and a woman (Imogen Poots) fighting for her place in it. Casey undertakes a journey, both frightening and darkly funny, that will place him squarely in the sights of his enigmatic new mentor.
OFFICIAL SELECTION
SXSW 2019
Edinburgh International Film Festival 2019
Bucheon International Fantastic Film Festival 2019
Fantasia International Film Festival 2019
DIRECTOR'S BIO
Riley Stearns is an American filmmaker best known for directing the films FAULTS (2014) and THE ART OF SELF-DEFENSE (2019) and DUAL (2022).
details
104 minutes
credits
Director
Riley Stearns

Screenwriter
Riley Stearns

Cast
Jesse Eisenberg
Alessandro Nivola
Imogen Poots

Cinematographer
Michael Ragen

Editor
Sarah Beth Shapiro
Official Website
https://why-karate.com
community