Them That Follow
United States, 2019 : International Premiere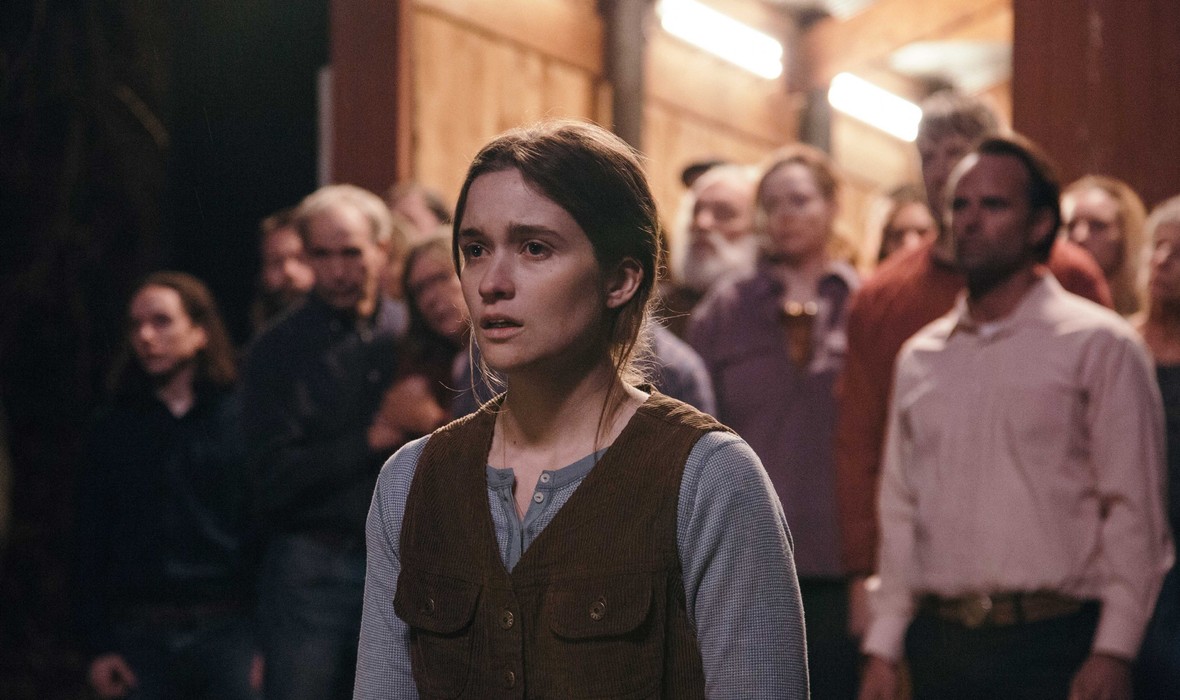 description
Set deep in the wilds of Appalachia, where believers handle death-dealing snakes to prove themselves before God, THEM THAT FOLLOW tells the story of a pastor's daughter who holds a secret that threatens to tear her community apart. Isolated from the rest of society, it becomes clear that morality and faith do not always align in this strict religious community where snake handling tests the soul. Oscar-winner Olivia Colman stars alongside Kaitlyn Dever, Alice Englert, Jim Gaffigan, Walton Goggins, Thomas Mann and Lewis Pullman in writer-directors Britt Poulton and Dan Madison Savage's debut feature.
OFFICIAL SELECTION
Sundance Film Festival 2019
SXSW 2019
Florida Film Festival 2019
DIRECTOR BIO
Dan Madison Savage is a writer and director. He was born in Wilkes-Barre, Pennsylvania, and studied film history at Vassar College. After graduating, he moved to Los Angeles to complete an MFA at USC's School of Cinematic Arts. THEM THAT FOLLOW is his first screenplay and his directorial debut.
DIRECTOR BIO
Britt Poulton is a writer and director. Her film PROFILE, directed by Timur Bekmambetov, played at the Berlin International Film Festival and the SXSW Film Festival in 2018. THEM THAT FOLLOW is her directorial debut.
press for Them That Follow
"As the movie progresses, it also dips into full-blown body-horror territory, with hideous snake bites, gory self-mutilation, and a last-minute surgical procedure performed by a clearly unsterile tree saw. The filmmakers don't flinch away from any of this."
- /Film
"Even in the darkest moments, when the ominous organ music is pounding and the filmmakers have twisted the audience into a quivering ball of nerves, the duo trusts in the goodness of people, even when they put themselves through insane tests."
- Variety
details
credits
Director
Britt Poulton
Dan Madison Savage
Executive Producers
William C. Gallo
Michael Leahy
Producers
Bradley Gallo
Michael A. Helfant
Gerard Butler
Alan Siegel
Danielle Robinson
Screenwriters
Britt Poulton
Dan Madison Savage
Cinematographer
Brett Jutkiewicz
Cast
Olivia Colman
Kaitlyn Dever
Alice Englert
Jim Gaffigan
Walton Goggins
Thomas Mann
Lewis Pullman
Music
Garth Stevenson
community