Violence Voyager
Japan, 2018 : Alberta Premiere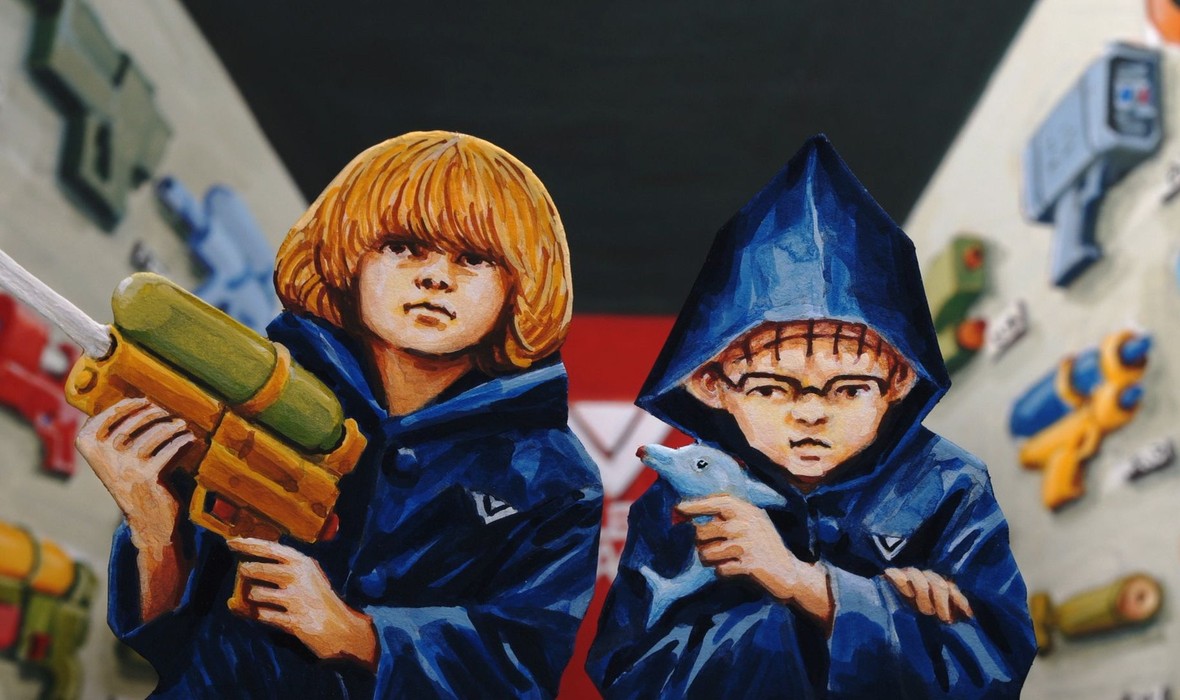 description
An American boy named Bobby and his friend Akkun set out for the mountains to build a secret hideout. On their way, they stumble upon a mysterious amusement park called Violence Voyager. It doesn't take long for things to get weird as the boys discover a group of scared children who can't seem to escape and soon find themselves under attack by robot-like humanoids. For his three years in the making follow-up to THE BURNING BUDDHA MAN (2013) director Ujicha again employs a blend of animation and manga called "geki-mation," creating grotesque body horror nightmare imagery from painstakingly detailed, hand-painted paper cutouts. Chock-full of B-horror, sci-fi and kaiju film references, this blood-soaked late-night flick is not for the kiddies.
OFFICIAL SELECTION
Buenos Aires International Independent Film Festival 2018
Nippon Connection 2018, Japan Cuts 2018
Fantastic Fest 2018
Fantasia Film Festival 2018
DIRECTOR'S BIO
Ujicha is a Japanese animator who uses the technique of "Gekimation". His debut feature film was THE BURNING BUDDHA MAN in 2013.
press for Violence Voyager
"Rife with nods to B-horror and kaiju fare, VIOLENCE VOYAGER is a brutally inventive nightmare born of a singular, disturbing vision."
- Village Voice
"VIOLENCE VOYAGER is an unforgettable experience both in terms of the insanity happening on screen, and the fascinating technical construction of the film."
- ScreenAnarchy
"It's highly unlikely that you've seen anything quite like this."
- Eye For Film
details
Japanese with English subtitles
84 minutes
credits
Director
Ujicha
Producers
Reo Anzai
Kimitsugu Ueno
Screenwriter
Ujicha
Cinematographer
Ujicha
Cast
Daisuke Ono
Naoki Tanaka
Aoi Yuki
Official website:
violencevoyager.com
community
awards
Winner, Special Jury Prize, 2018 Buenos Aires International Festival of Independent Cinema 2018
Community Partners