Virgins (EIN BETULOT BAKRAYOT)
France, Israel, Belgium, 2018 : Alberta Premiere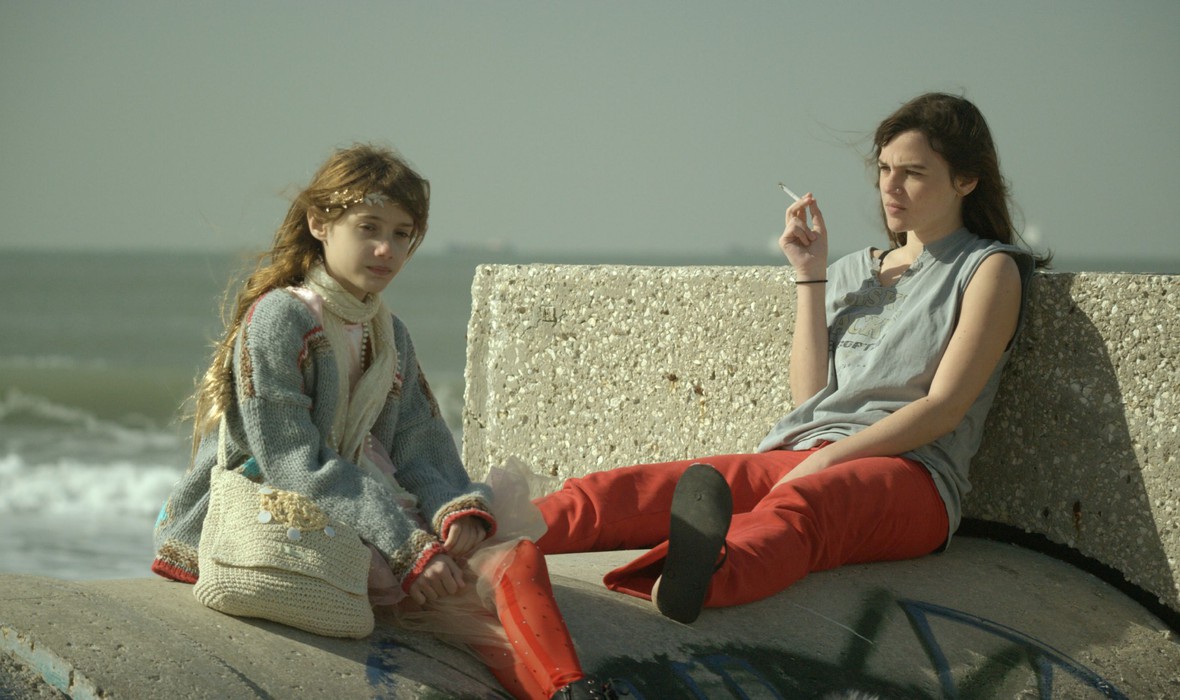 description
In Kiryat Ham, a small beachside community on the north coast of Israel, everything seems to have stopped. Lana, a rebellious teenager, vows to fight against the complacency of small-town life. She passes the days spending time with her aimless friends and taking care of her younger cousin. She dreams of escaping the mundanity of it all with her impending move to Tel Aviv, until the arrival of an attractive journalist changes everything. His reporting of a mermaid sighting brings excitement to the village, giving Lana the possibility to finally live the type of life she dreams of. Based on real events that happened a few years ago – where the story of mermaid sightings in Kiryat Ham were all over the news – first time Director Keren Ben Rafael blends Lana's relatable coming-of-age story with elements of fantasy, making for a unique and mythical tale that's firmly rooted in realtity.
OFFICIAL SELECTION
Tribeca 2018
Cannes Film Festival - CANNES JUNIOR 2018
40th Moscow International Film Festival 2018
Karlovy Vary International Film Festival 2018
Jerusalem Film Festival 2018
Festival de cinéma de la ville de Québec 2018
DIRECTOR'S BIO
Keren Ben Rafael is a writer-director based in Israel and France. She studied philosophy and French literature at Tel Aviv University and graduated the directing department at La Fémis in Paris. VIRGINS is her first feature film, preceded by several short films and a personal documentary, that have received awards in festivals, and broadcasted on television.
press for Virgins (EIN BETULOT BAKRAYOT)
"There is no heavy-handedness, only tenderness, empathy and slow-burning beauty."
- Cineuropa
"Joy Rieger impresses as a bored teenager in a seaside town in Israel."
- ScreenDaily
details
Hebrew with English subtitles
90 minutes
credits
Director
Keren Ben Rafael
Producer
Caroline Bonmarchand
Screenwriters
Keren Ben Rafael
Elise Benroubi
Cinematographer
Damien Dufresne
Cast
Joy Rieger
Evgenia Dodina
Michael Aloni
Manuel Elkaslassy Vardi
Rami Heuberger
Music
Renaud Mayeur
community
awards
Winner Best Actress Joy Rieger Tribeca Film Festival 2018
Winner Best Director and Best Actress Joy Rieger, Montenegro Film Festival 2018
Winner Award for Best Israeli Debut Film FIPRESCI 2018