Big Fur
United States, 2020 : Canadian Premiere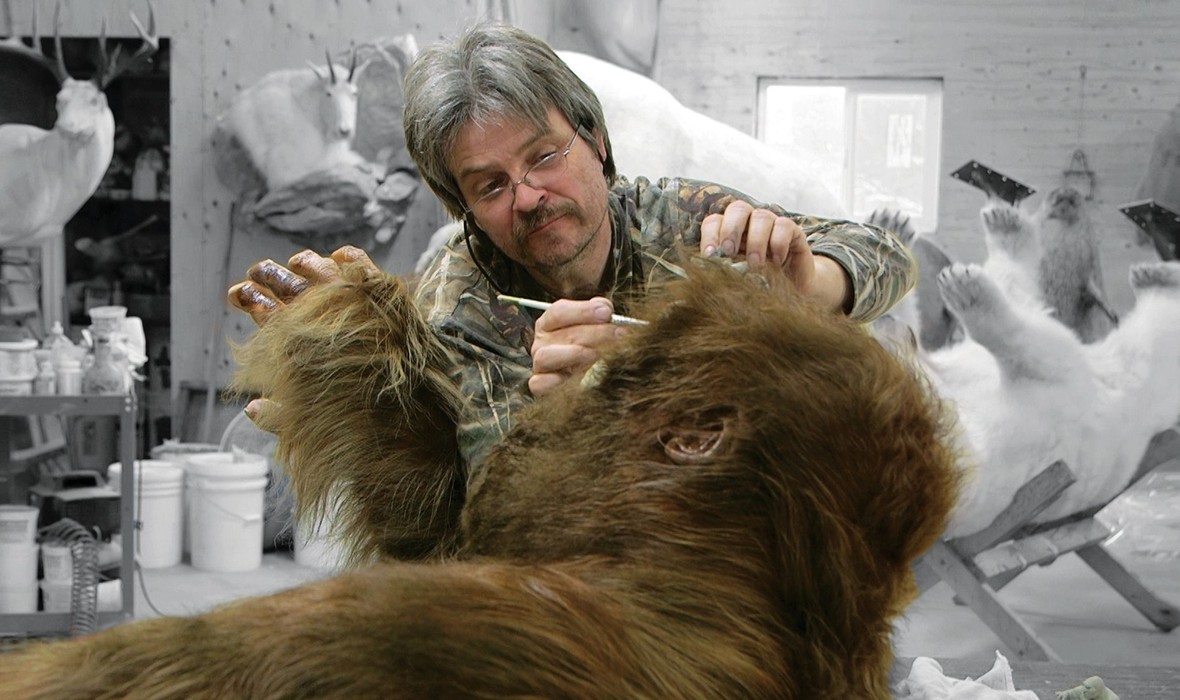 description
BIG FUR is a biographical portrait of Canadian world champion taxidermist Ken Walker. While he's famous among taxidermists, he's still seeking a career-defining project. The object of his obsession is seven feet tall and covered in coarse fur – he's re-creating a female Bigfoot, as seen in the iconic 1967 PATTERSON-GIMLIN film. Ken's meticulous research includes conversations with eyewitnesses living on the eastern slopes of the Canadian Rockies who are sure – as is Ken himself – that they've encountered Bigfoot.

The documentary, which is mostly set in Alberta, follows Ken's Bigfoot re-creation from start to finish when it is unveiled at the World Taxidermy Championships. While Ken would love to win Best in Show, his real hope is that putting "Patty" on display will prompt a hunter to provide proof that Bigfoot is real. BIG FUR is a wry, funny portrait of an artist with an unshakable belief that eventually he'll find true love. Or the hairy, 800-pound validation of his life's quest.
OFFICIAL SELECTION
Slamdance 2020
DIRECTOR'S BIO
BIG FUR is Dan Wayne's first feature documentary. He has been a professional photographer and cinematographer since 1990. He studied photography at Kansas University and film at New York University. An avid outdoorsman, Dan has been practicing taxidermy since he began making BIG FUR, but only mounts animals killed by cars or, more often, by his dog, Betty.
CJSW Playlist curated by Simon MacLeod of iNTaNGiBiLiTy (Tues. 12-2pm)
press for Big Fur
"With moments of deep insight and interesting theories, by the end, BIG FUR has crafted something rather unique. It is a story of man as much as it is myth, and it's a fascinating one."
- Film Inquiry
"[An] absorbing documentary portrait of the man, the tangled strands of Walker's many story threads come together in a complex, compelling mix."
- Hammer to Nail
screened with a short film

2Normal
Canada, 2019, 13:13 min. Dir. Daniil Rimachi
details
English
Closed Captions Available For On-Demand Screening
76 minutes
credits
community
Presenting Partner