Bloody Nose, Empty Pockets
United States, 2020 : Canadian Premiere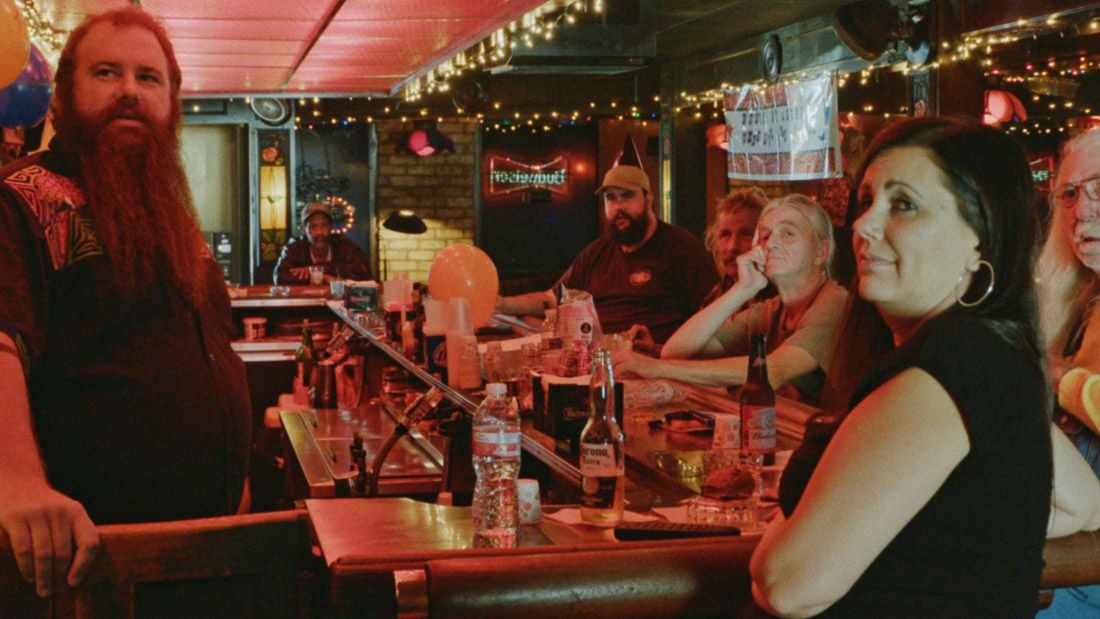 description
In the shadows of the bright lights of Las Vegas, it's last call for a beloved dive bar known as the Roaring 20s. Regulars gather for one final hurrah at their favourite local, as the audience gets a glimpse into the bar's last 18 hours in business. BLOODY NOSE, EMPTY POCKETS is a mosaic of disparate lives, teetering between dignity and debauchery, reckoning with the past as they face an uncertain future, and singing as their ship goes down. Filmed at the end of 2016 just prior to Trump's inauguration, this is a document of real people, in an unreal situation.

Filmmaking duo Bill and Turner Ross (WESTERN, CONTEMPORARY COLOR) return with an elegiac portrait of a tiny world fading away but still warm and beating with the comfort of community. Their beguiling approach to nonfiction storytelling makes for a foggy memory of experience lost in empty shot glasses and puffs of smoke. Fittingly, the film had its world premiere at Sundance 2020 just months before bars around the world shut their doors amidst lockdown and stay home orders. This timely look at the world inside one American dive bar encompasses all the characters, surly bartenders, mini-dramas, friendships and alcohol-infused moments that you've surely been missing.
OFFICIAL SELECTION
Sundance Film Festival 2020
Berlin International Film Festival 2020
True/False Film Festival 2020
CPHDOX 2020
DIRECTORS' BIOS
The Ross Brothers are an American filmmaking team whose credits include the award-winning films 45365 (2009), TCHOUPITOULAS (2012), WESTERN (2015), and CONTEMPORARY COLOR (2017). Their films have brought them renown as some of the most innovative and interesting documentary filmmakers working today, with a style all their own. Their work has been featured at museums and film festivals throughout the world and has been supported by the Sundance Institute and a grant from the late Roger Ebert. They were honored as Ambassadors for the American Film Showcase and as Sundance Documentary Institute Fellows, named Decade Filmmakers by Cinema Eye Honors, and in 2018 became members of the Academy of Motion Pictures Arts & Sciences.
CJSW Playlist curated by Connor Morrell of Union Jacked (Thurs. 6-7pm)
press for Bloody Nose, Empty Pockets
"A tale of profound authenticity and devastating heartbreak."
- thefilmstage.com
"[A] brilliant, boozy hangout movie"
- IndieWire
details
English
Closed Captions Available For On-Demand Screening
98 minutes
credits
Director
Bill Ross IV
Turner Ross
Executive Producer
Josh Penn
Producers
Michael Gottwald
Chere Theriot
Bill Ross IV
Turner Ross
Cinematographers
Bill Ross IV
Turner Ross
Music
Casey Wayne McAllister
Cast
Gayle Rankin
Judith Godrèch
Talia Balsam
Twitter:
https://twitter.com/rossbros
community