Climate Of The Hunter
United States, 2019 : Alberta Premiere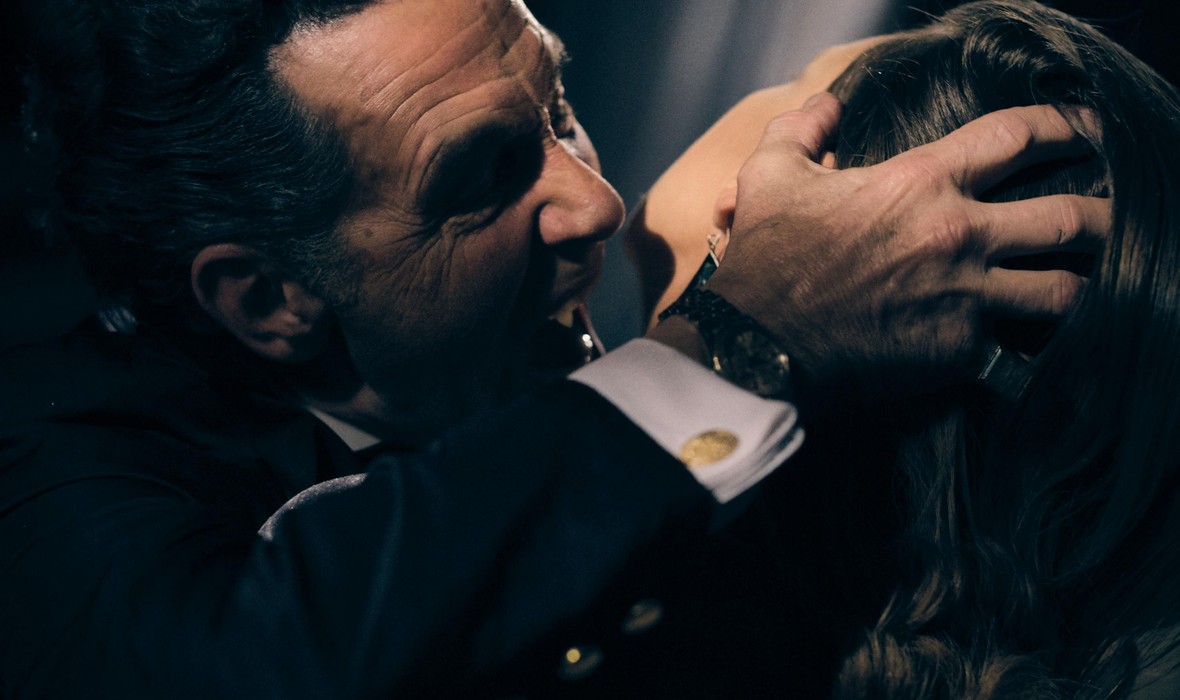 description
Sisters Alma and Elizabeth have recently reunited in their secluded family cabin and eagerly await the arrival of their long-lost friend Wesley, who they haven't seen in 20 years. A writer residing in Paris, Wesley has been dealing with his wife's deteriorating health issues, which recently landed her in a mental institution. With this news, Wesley has emerged as the town's top bachelor, leading both of the ageing sisters to compete for his affection. But what the sisters don't know is that this enigmatic man might just be a vampire.

Alma, a recently divorced free spirit, starts to suspect that Wesley is keeping a secret and isn't what he seems. Elizabeth, a workaholic lawyer with no a husband or children, questions if it's Alma's neurological disorder that's causing these delusions, and tries to charm Wesley while battling her own demons.

The 27th feature film of Oklahoman auteur Mickey Reece, CLIMATE OF THE HUNTER is a unique twist on the vampire story, a slow-burn erotic dark comedy that invents its own brand of horror mythology.
OFFICIAL SELECTION
Fantastic Fest 2019
Nashville Film Festival 2019
Fantastic Film Festival Australia 2020
Chattanooga Film Festival 2020
DIRECTOR'S BIO
Based in Oklahoma City, auteur filmmaker Mickey Reece has averaged at least two films a year since 2008. THE CLIMATE OF THE HUNTER is his 27th feature.
CJSW Playlist curated by Connor Morrell of Union Jacked (Thurs. 6-7pm)
press for Climate Of The Hunter
"The Hitchcockian tone grounds the eccentricity enough to give CLIMATE OF THE HUNTER an easy-going atmosphere that slowly boils over into a surrealist nightmare."
- Birth.Movies.Death
"An exquisitely shot film with a captivating story that is reflective and quirky, with a preternatural element, and highlighted by excellent performances from the cast."
- Nightmarish Conjurings
screened with a short film

Jazzberry
United States, 2019, 17:42 min. Dir. Maxwell Nalevansky
details
credits
Director
Mickey Reece
Producer
Jacob Snovel
Screenwriters
Mickey Reece
John Selvidge
Cinematographer
Samuel Calvin
Cast
Ginger Gilmartin
Mary Buss
Ben Hall
Jacob Ryan Snovel
Laurie Cummings
Music
Nicholas Poss
Twitter:
https://twitter.com/climatehunter
community
awards
Winner, Grand Jury Prize, Graveyard Shift Feature, Nashville Film Festival 2019