Dinner In America
United States, 2020 : International Premiere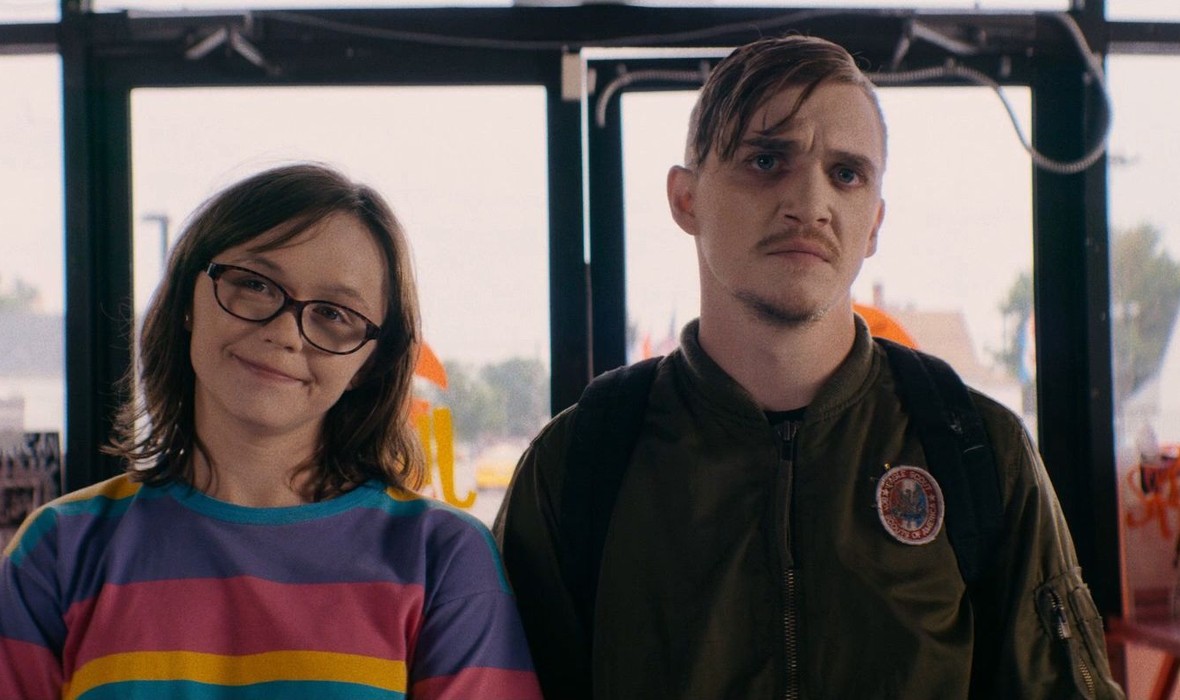 description
CUFF 2020 Opening Night Film!
An on-the-lam punk rocker and a young woman obsessed with his band embark on a series of misadventures through the decaying suburbs of the American Midwest. Patty is a socially awkward, sheltered 20-year-old escaping her banal existence through punk music; Simon, is a snarling anarchist and seemingly toxic punk seeking refuge from the law. When these two cross paths, their radically different personalities make them an unlikely duo. DINNER IN AMERICA is a love letter to the early '90s punk scene in Lincoln, Nebraska, and an underdog love story about two very different characters, each marginalized misfits in their own right.
OPENING NIGHT DETAILS
Similar to the in-person festival, audiences only have one chance to watch this film, and it will be the only event on the first day of the festival. Tune in starting at 6pm for a live DJ set from CJSW's Adam Kamis accompanied by live visuals from SNLPNTR. After the film participate in a live Q&A with Director Adam Carter Rehmeier, and cast members Kyle Gallner & Emily Skeggs.
6pm: Virtual Doors & Live DJ / VJ
7pm: Film
8:45pm: Live Q&A
Please note that CYA Live, the streaming platform for the event, works best using Google Chrome on a desktop or laptop computer. Mobile devices are not recommended. Unlike other films playing CUFF Online, Live Events cannot be accessed through the CUFF App on your Roku or Apple TV.
OFFICIAL SELECTION
Sundance 2020
DIRECTOR'S BIO
Adam spent a decade working in Hollywood as a DP/Editor/Intuitive Documentarian before making the jump to Writer/Director with his controversial, award-winning debut THE BUNNY GAME (2011), which screened at over 40 film festivals around the world. Currently, his miniseries HEARTLAND is in development with David Lancaster's Rumble Fillms, and he will be helming his follow-up feature, SAVE A BULLET FOR ME, which he also wrote.
CJSW Playlist curated by Emily Donville of 7/10 Split (Fri. 11am-12pm)
press for Dinner In America
"Spicy and sweet ... A throwback to grungy-edgy youth movies from the late '80s to '90s."
- The Hollywood Reporter
"Dark and twisted in the best possible way ... One of the best dark comedies I've seen in years."
- Film Threat
"A rambunctious mix of anarchic humor and misfit romance ... Gallner is so charismatically cool."
- Variety
details
credits
Director
Adam Carter Rehmeier
Producers
Ben Stiller
Nicky Weinstock
Ross Putman
Dave Hunter
John Covert
Sam Slater
Cinematographer
Jean-Philippe Bernier
Cast
Kyle Gallner
Emily Skeggs
Griffin Gluck
Pat Healy
Mary Lynn Rajskub
Lea Thompson
Music
John Swihart
community