Five Bucks At The Door: The Story Of Crocks N Rolls
Canada, 2020 : World Premiere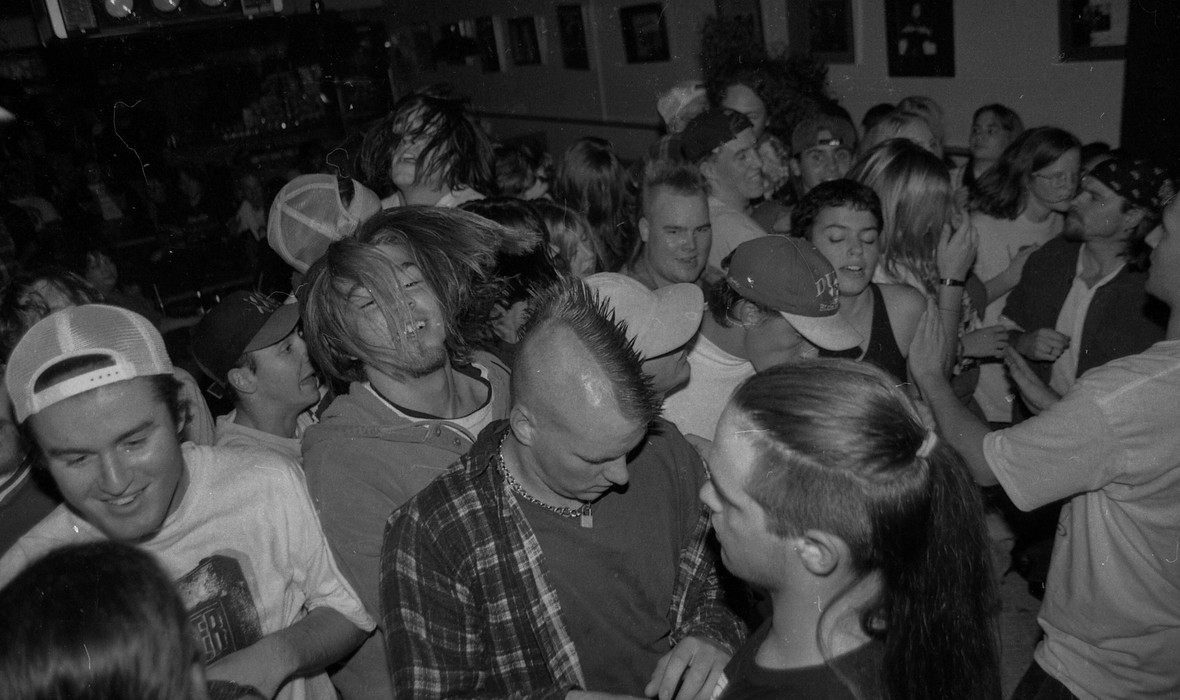 description
An indie-rock oasis in the Boreal forest. FIVE BUCKS AT THE DOOR: THE STORY OF CROCKS N ROLLS shares the history of how a bar in the middle of nowhere put Canadian music on the map.

In the mid-'80s and early '90s, the heyday of indie rock, one unlikely venue became the epicentre of Canadian pop culture. In spite of its location, or perhaps because of it, Crocks N Rolls was one of the country's premiere live music venues. Located in Thunder Bay, Ontario, atop the iconic Highway 61, Crocks (as it is affectionately called by its patrons) was a bridge for East and West coast musicians crisscrossing their way through the country. The story focuses on those pre-internet days of the D.I.Y. punk rock culture and grassroots alternative movement. The film talks with seminal independent Canadian musicians – Sook-Yin Lee, Dave Bidini, Bob Wiseman, Ian Blurton, Lucy DiSanto, Slo'Tom Stewart, Mike McDonald, Steve Loree, Dave Ullrich – each having a personal connection to the venue and its owner Frank Loffredo. A well-loved curmudgeon, known for his curly mullet and unfiltered approach to small business ownership, Frank decided to turn his family-owned Italian restaurant into a premiere "must-play" venue, hosting some of the most influential artists in hardcore, punk rock and independent music and becoming a champion for live music. All roads lead to Crocks, and 30-years later its impact is still being felt.
Live World Premiere on June 24 at 6:30pm feat. a Q&A with director Kirsten Kosloski. The virtual doors open at 6pm for a pre-show DJ set from CJSW's Helen Young (The Future Language). The chatroom will also be open, so login early and come hang out with other CUFF fans!
6pm: Virtual Doors & Live DJ
6:30 pm: Film
7:50pm: Live Q&A
The film will be available on-demand the following day (June 25-28).
DIRECTOR'S BIO
Kirsten Kosloski is a documentary filmmaker, media artist and educator. Originally from Thunder Bay, Ontario, she turned a passion for pop culture into a career, and has spent most of her adult life obsessing over music and film. She has been a music writer, film critic and editor at FFWD, Calgary's alternative weekly. In Thunder Bay, she founded the artist-run media arts collective, North Light Media Collective, and has directed and produced two documentaries about the Northwestern Ontario region. FIVE BUCKS AT THE DOOR: THE STORY OF CROCKS N ROLLS is her second feature film.
CJSW Playlist curated by Peter Robinson, Fossil Records (Sat. 7-8pm)
screened with a short film

Cartel Madras "Goonda Gold"
Canada, 2019, 2:34 min. Dir. Bhaveek Makan and Jashan Makan

Amy Nelson "Educated Woman"
Canada, 2018, 4:40 min. Dir. Gillian McKercher
details
English
Closed Captions Available For On-Demand Screening
81 minutes
credits
community
Presenting Partner

Community Partners