I Blame Society
United States, 2020 : Canadian Premiere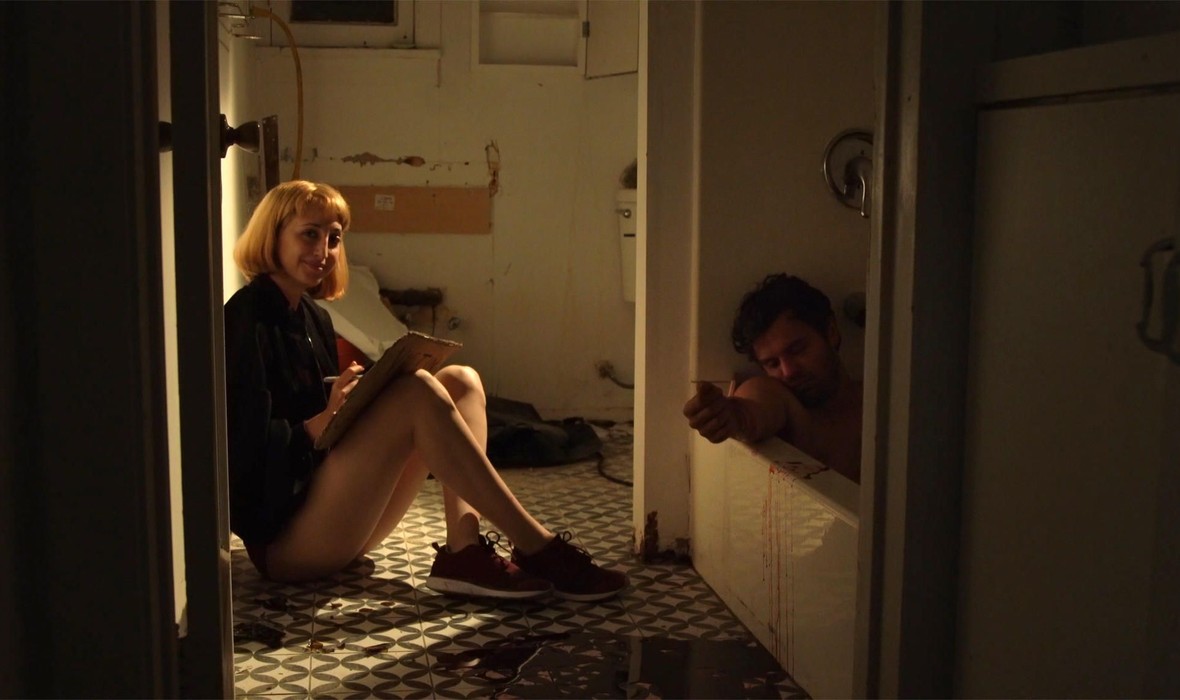 description
A darkly comedic and timely satire, I BLAME SOCIETY stars director Gillian Horvat as a struggling filmmaker determined to prove her talents to both herself and her peers. After parting ways with an indifferent manager who finds her latest script too controversial and her female protagonist too "unlikeable," Gillian decides to pick up an old project: I, MURDERER. The short documentary was inspired by a pair of friends who told Gillian that with her cunning, intelligence, and ability to rationalize anything she chooses to believe in, she'd make a pretty good murderer.

So Gillian decides to finish her once abandoned film – and commit the perfect murder. Blending dark comedy and horror, while confronting gender issues head-on, the film asks – how far does one have to go to be taken seriously when trying to make it in LA?
OFFICIAL SELECTION
International Film Festival Rotterdam 2020
Maryland Film Festival 2020
DIRECTOR'S BIO
Gillian Wallace Horvat is an LA-based producer and director. She has directed and produced serveral music videos and her short film KISS KISS FINGERBANG was awarded the Grand Jury Prize at SXSW 2015. I BLAME SOCIETY (2020) is her feature film debut.
CJSW PLAYLIST CURATED BY Jess Arcand of Mint Condition (Mon. 2-4pm)
press for I Blame Society
"I BLAME SOCIETY is such a fantastically unique story that is eerily mesmerizing."
- Nightmarish Conjurings
"Equal parts fascinating, darkly funny and chilling, Gillian Wallace Horvat's I BLAME SOCIETY is a decidedly different kind of black comedy."
- Pophorror
screened with a short film

Damien
United States, 2020, 3:09 min. Dir. Matt Lenski
details
credits
Director
Gillian Wallace Horvat
Producers
Mette-Marie Kongsved
Laura Tunstall
Michelle Craig
Monte Zajicek
Screenwriters
Gillian Wallace Horvat
Chase Williamson
Cinematographer
Olivia Kuan
Cast
Keith Poulson
Jonny Mars
Gillian Wallace Horvat
Chase Williamson
community
awards
Best First Film, Rotterdam International Film Festival 2020