I Used To Go Here
United States, 2020 : Canadian Premiere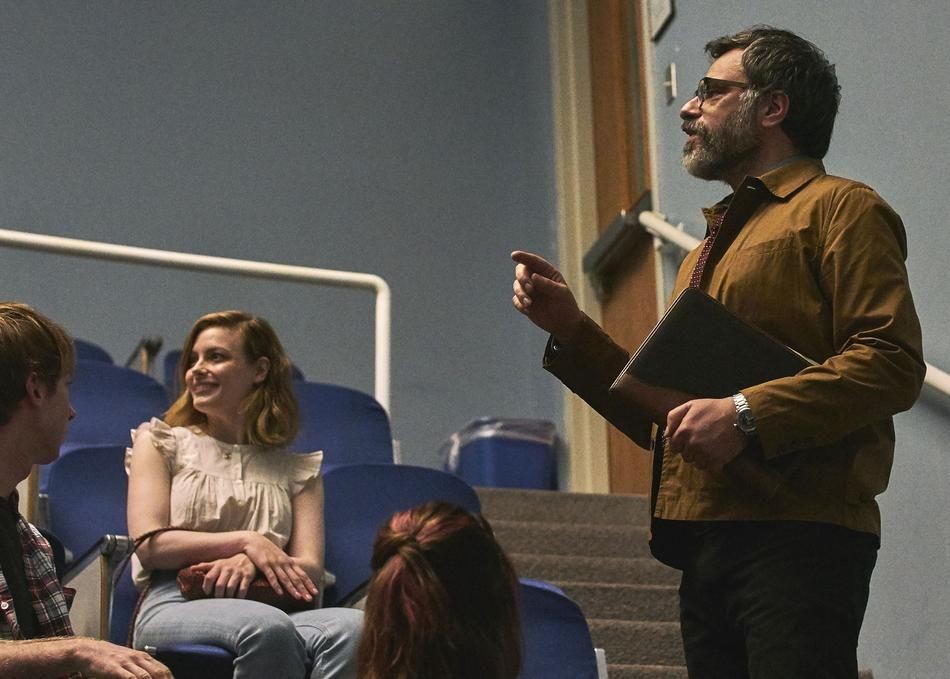 description
Following the lackluster launch of her debut novel, 30-something writer Kate Conklin (Gillian Jacobs) receives an invitation from her former professor and old crush (Jemaine Clement) to speak at her alma mater. With her book tour cancelled, and her ego deflated, Kate decides to take the trip, wondering if returning to her old college as a published author might give her the morale boost she sorely needs. Instead, she falls into a comical regression – from misadventures with eccentric twenty-year olds to feelings of jealousy toward her former professor's new favorite student. Striking the balance between bittersweet and hilarious, Kate takes a journey through her past to redefine her future.

A charming, funny and honest look at nostalgia for the safety of campus life, Kris Rey's (UNEXPECTED) new film takes the viewers on a bittersweet journey of self-discovery.
OFFICIAL SELECTION
SXSW 2020
DIRECTOR'S BIO
Kris Rey began her film career at Southern Illinois University where she studied documentary film production. Using naturalistic techniques and often working with non-actors, Rey went on to focus her career in narrative film. Her first feature, IT WAS GREAT, BUT I WAS READY TO COME HOME played in competition at the SXSW Film Festival in 2009, followed by her next feature, EMPIRE BUILDER (2012) and short film BABY MARY (2014). Her third feature UNEXPECTED premiered in competition at the 2015 Sundance Film Festival. Rey lives in Chicago and teaches film production at Northwestern University.
CJSW Playlist curated by Tyra Sanderson of Cognitive Dissonance (Wed. 2-4pm)
press for I Used To Go Here
"Armed with her funniest material to date and a winning performance from Gillian Jacobs, the filmmaker finds new dimensions for both her work and the millennial ennui that has always inspired it."
- IndieWire
"A fun hangout movie, driven by Rey's affection for her characters."
- RogerEbert.com
details
credits
Director
Kris Rey
Producers
Jonathan Duffy
Kelly Williams
Jordan Beckerman
Jordan Yale Levine
Becky Sloviter
Andy Samberg
Jorma Taccone
Akiva Schaffer
Screenwriter
Kris Rey
Cinematographer
Nate Hurtsellers
Cast
Gillian Jacobs
Jemaine Clement
Josh Wiggins
Hannah Marks
Zoe Chao
Jorma Taccone
Forrest Goodluck
community