Shorts: Relationships Can Be A Funny Thing
U.S, Canada, Finland, Switzerland, France, 2019/ 2020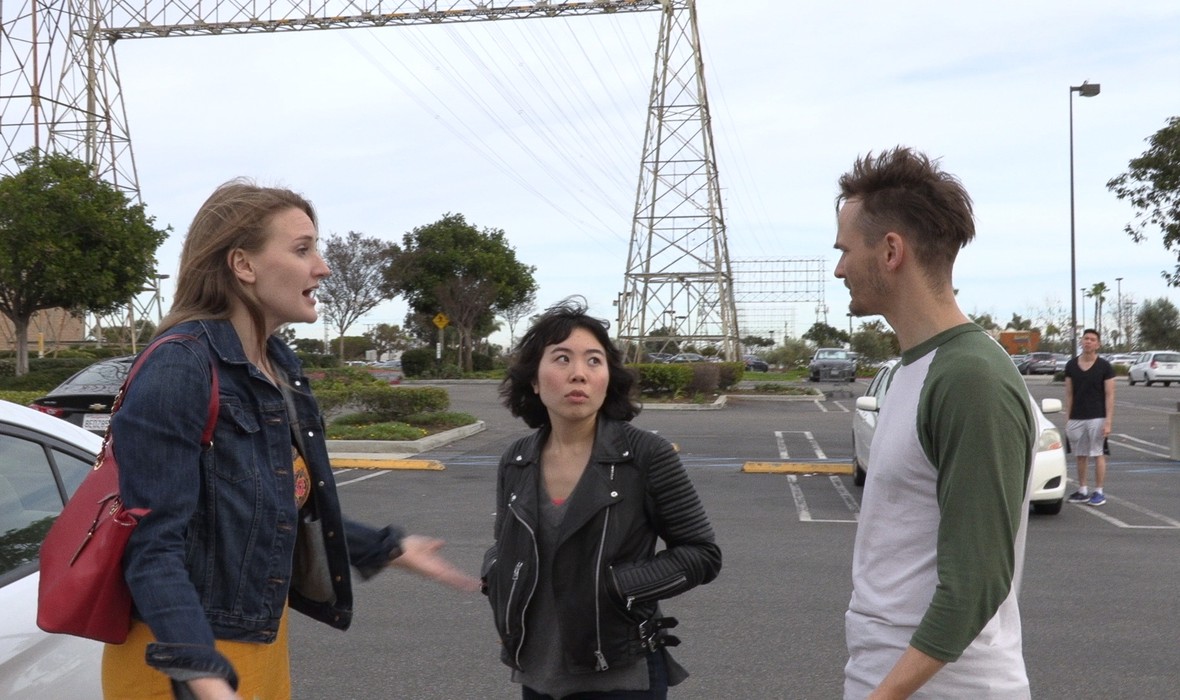 description
Love can hurt (and squirt). Sometimes you need to take a step back and look at the lighter side. Werewolves and robbers and sharp sharp knives.
Shorts screened:

Düsseldorf
United States, 2020, 9:26 min. Dir. Mike Lars White
Graduates of an obscure German art school become guinea pigs for a young woman's mediation skills when their relationship turmoil reaches fever pitch in a shopping mall parking lot.

Vessels Of Destiny
France, 2019, 14:30 min. Dir. Franie-Éléonore Bernier
Just before surgery, Réjeanne decides to satisfy her last wishes by inviting her oldest friend over to play their favourite video game: Vessels of Destiny.

Sales Ready
United States, 2019, 11:43 min. Dir. Philip Steiger
Alister, the leader of a young sales force who deals in cutlery, appears to be a passionate entrepreneur but it turns out he is a pawn, lost in a multilevel marketing scheme.

One Last Last Heist
Canada, 2019, 9:50 min. Dir. Darrin Rose
An armed robber sets up his heartbroken buddy on a meet cute – during a heist.

Tapes
United States, 2020, 9:47 min. Dir. Dara Katz and Betsy Keney
Maddie's discovery of a 30-year-old recording leads to an awkward family dinner and an unexpected revelation about her mother.

The Problem With Lady Werewolves
Canada, 2019, 13:27 min. Dir. Chris Ross
Two young women survive a vicious attack and begin to see themselves differently, believing they might be werewolves.

Which Goes To Chase
Canada, 2019, 14:17 min. Dir. Anthony Coveney
Guillaume and Simon are convinced by the girl they both have a crush on to rob a convenience store.

Krakatoa
Finland, 2019, 5:34 min. Dir. Oskar Wikström
Martha is obsessed with a pimple. How will it go?

Suze
Switzerland, 2019, 19:29 min. Dir. Korlei Rochat
After their passionate night, Suze will find out she is allergic to her new friend.

Future Ex-Girlfriend
United States, 2020, 5:51 min. Dir. Chris Smith
A hobbyist inventor has to face some hard truths while trying to save humanity.