Synchronic
United States, 2019 : Alberta Premiere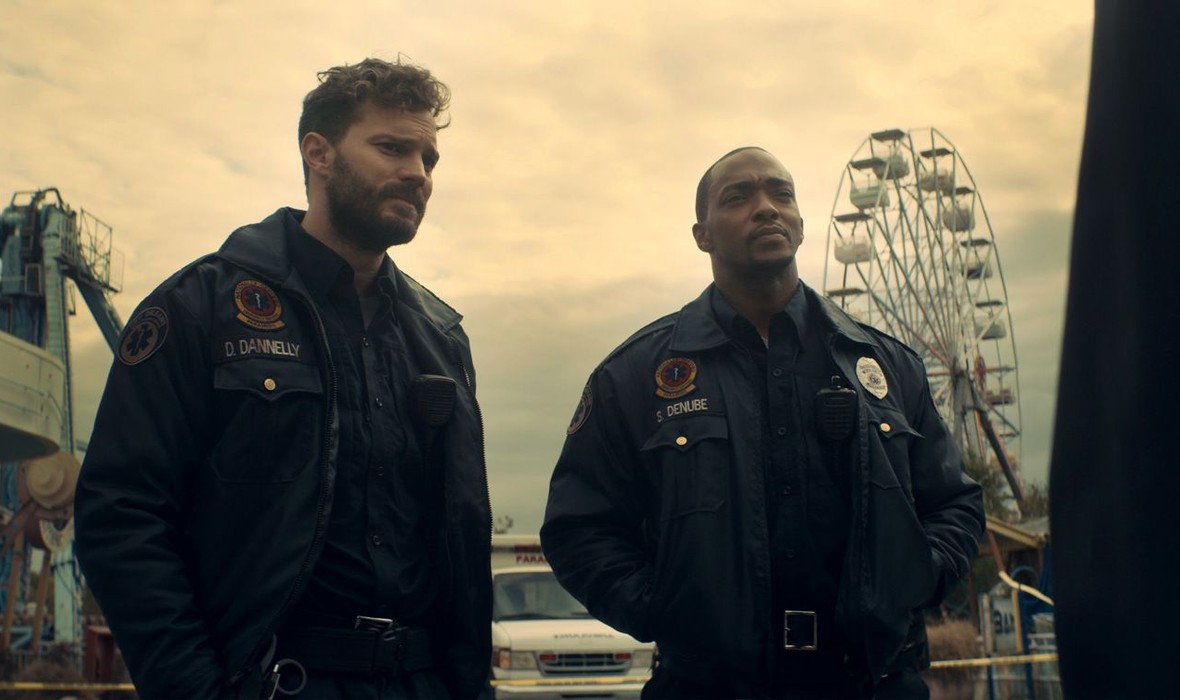 Live in the Drive In
Only at the scheduled time:
description
DRIVE-IN ONLY! – SOLD OUT
New Orleans paramedics Steve and Dennis have their lives ripped apart when they stumble upon a bizarre plot involving a series of horrific deaths linked to a designer drug with bizarre, otherworldly effects. From Justin Benson and Aaron Moorhead – the writer-director duo behind THE ENDLESS and the CUFF 2015 selection SPRING – comes a stylish and genre-bending new sci-fi film.
Alberta Film Classification: 14A Coarse Language, Gory Scenes
Location: Big Rock Brewery, 5555 76 Ave SE (map) Tickets must be pre-purchased online in advance. No tickets are being sold on location.
OFFICIAL SELECTION
Toronto International Film Festival 2019
Fantastic Fest 2019
Sitges Film Festival 2019
Night Visions International Film Festival 2019
Glasgow Film Festival 2020
DIRECTOR'S BIO
Justin Benson and Aaron Moorhead are the American writing directing team behind genre-bending films such as RESOLUTION (2012) and V/H/S: VIRAL (2014), SPRING (2015 CUFF Selection) and THE ENDLESS (2017).
CJSW Playlist curated by DJ Cosm of Mental Illness (Sun. 4-6pm)
press for Synchronic
"The duo's signature narrative ingenuity and ability to spin tension seemingly out of thin air have translated fully intact."
- AV Club
"Moorhead and Benson allow the viewer to do most of this symbolic unpacking, resulting in a film that resonates on a deeper level than most disposable science fiction."
- RogerEbert.com
"The film proves that the two filmmakers remain in a daring, go for broke league of their own."
- Bloody Disgusting
details
credits
Directors
Justin Benson
Aaron Moorhead
Executive Producers
Natalie Perrotta
Nick Spicer
Aram Tertzakian
Nate Bolotin
Producers
David Lawson Jr.
Michael Mendelsohn
Aaron Moorhead
Justin Benson
Screenwriter
Justin Benson
Cinematographer
Aaron Moorhead
Cast
Anthony Mackie
Jamie Dornan
Katie Aselton
community