Found Footage Festival: Tape Trading Classics
United States, 2021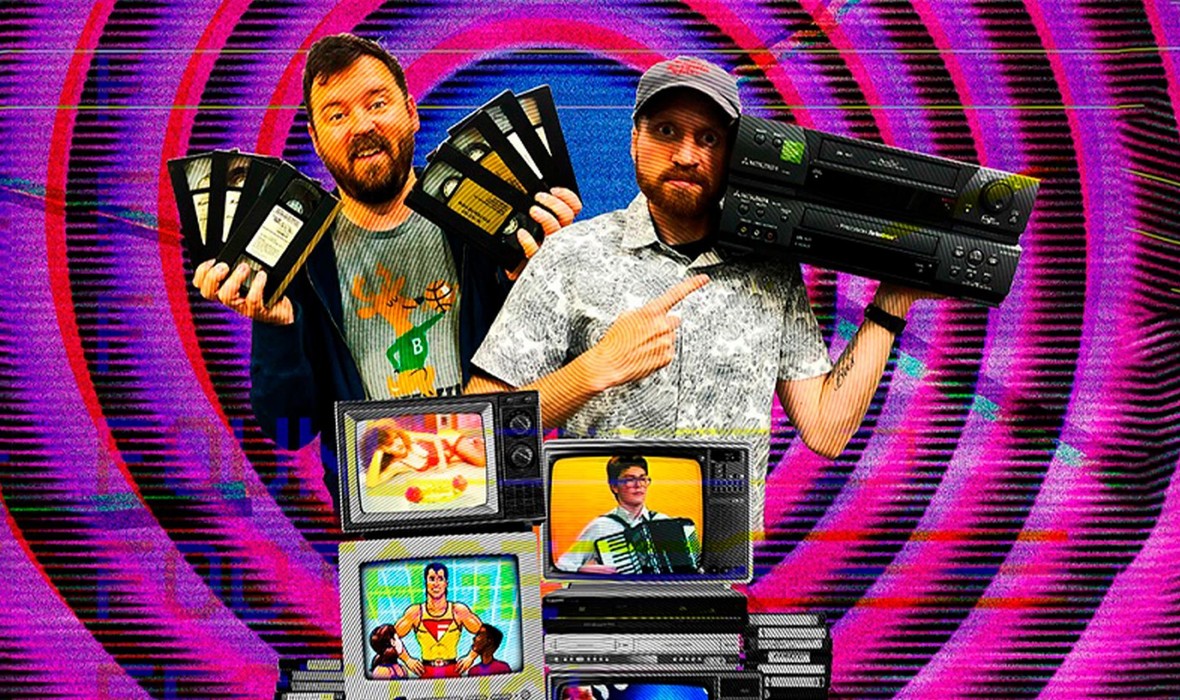 Stream Live
Only at the scheduled time:
description
The Found Footage Festival is back with a brand-new "virtual" show, beamed live into your home. Hosts Joe Pickett (The Onion) and Nick Prueher (Late Show) take you back in time to the pre-internet '90s to resurrect the best "tape traded" videos passed from weirdo to weirdo on VHS. Highlights include Pastor Gas, Metallica Drummer, a foul-mouthed Richard Simmons, and the best of public access TV from Winnipeg.
"Virtual doors" open at 6pm for a live DJ set from resident Found Footage Festival DJ Jett Thunders. The chat room will also be open, so login early and come hang out with other Found Footage fans!
DIRECTOR'S BIO
Joe Pickett and Nick Prueher began collecting found videotapes in 1991 after stumbling across a training video entitled, "Inside and Outside Custodial Duties," at a McDonald's in their home state of Wisconsin. Since then, they have compiled an impressive collection of strange, outrageous and profoundly stupid videos. Pickett, a writer/director, and Prueher, a former researcher at the Late Show with David Letterman, have written for The Onion and Entertainment Weekly and directed the award-winning documentary, DIRTY COUNTRY. With college friend Mark Proksch, they pulled off the Kenny "K-Strass" Strasser yo-yo pranks that hit local morning TV news shows across the Midwest and have since racked up millions of hits on YouTube.
CJSW Playlist Created by Helen, host of Future Language, Fridays, 2-4PM
details
credits
community
Partners