Golden Arm
United States, 2020 : Canadian Premiere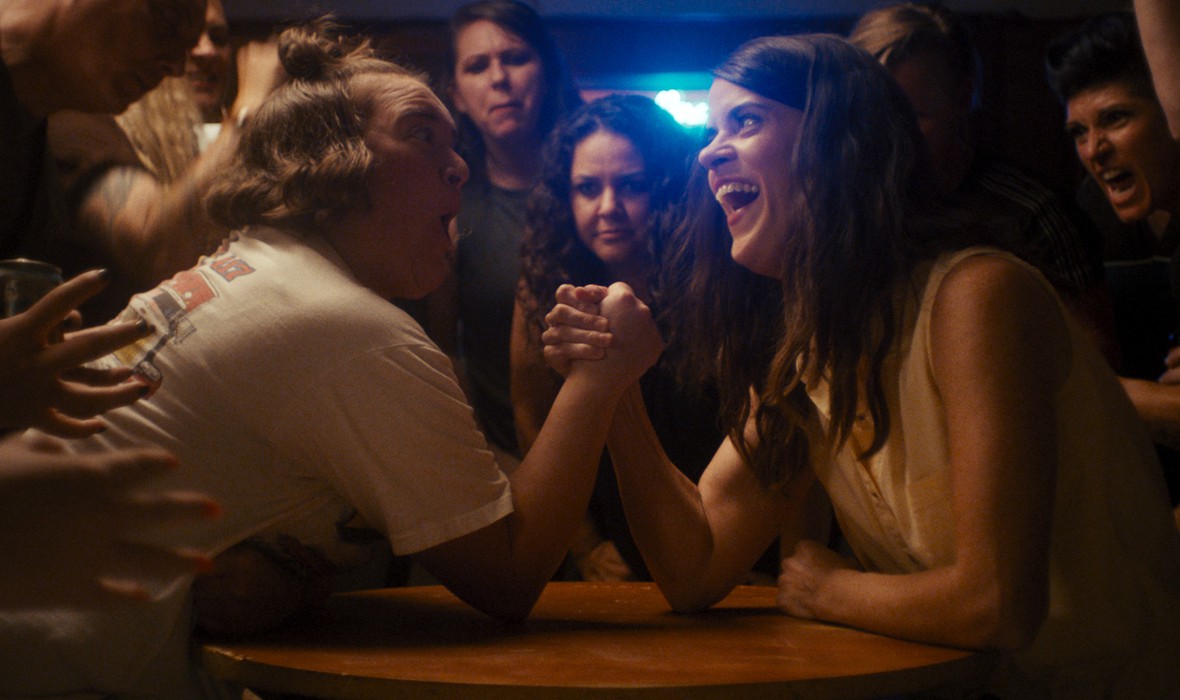 Stream Live
Only at the scheduled time:
description
Melanie is living in a small town in Kansas working as a baker. She's just gotten out of a horrible marriage. Straddled with debt and self doubt, her confidence is in the dumpster, right next to yesterday's scones. When she's forced to close her bakery, she seeks help from her best friend and local arm wrestling champ Danny. After Melanie wins an impromptu arm wrestling match at a local truck stop, Danny convinces her to train for the Ladies Arm Wrestling Championship and its prize of $15,000. Reluctant, Melanie meets up with Big Sexy, the legendary ladies arm wrestling coach. After getting "broken" of her nice girl ways, Melanie heads to Oklahoma to compete in the tournament and face off with Brenda "the Bonecrusher" Smith, the reigning champ and Danny's arch nemesis.

Can Melanie toughen up enough to climb the leaderboard and beat Brenda? With a little help from her new arm wrestling friends, a hot guy named Greg and a smidge of belief in her own potential it just might be possible to achieve a success she never dared to dream and beat down the competition in the process.
Director Maureen Bharoocha and lead actresses Betsy Sodaro and Mary Holland will join for a live Q&A following the Opening Night Live Event!
Virtual doors open at 6pm with a live DJ set from CJSW's Adam Kamis! Please join us for some music before the film screening.
OFFICIAL SELECTION
SXSW 2020
Austin Film Festival 2020
DIRECTOR'S BIO
Maureen Bharoocha is best known for her work as segment director on Jimmy Kimmel Live!, in addition to her short films ABAJEE (2010) and HAIRPIN BENDER (2017). She is half Irish-Catholic and half Indian/Pakistani-Muslim and because of her background Maureen focuses on unique underdogs and conflicted characters.
Created by DJedi Christine, host of The Nocturntable, Saturdays, 8-10PM
press for Golden Arm
"An inspiring buddy adventure and a gut-busting good time"
- The Movie Buff
"A fun and thrilling jaunt through the world of professional arm wrestling."
- Cultured Vultures
details
English
OPENING NIGHT FILM
91 minutes
credits
community