Saturday Morning All-You-Can-Eat-Cereal (At Home) Cartoon Party!
United States, 2021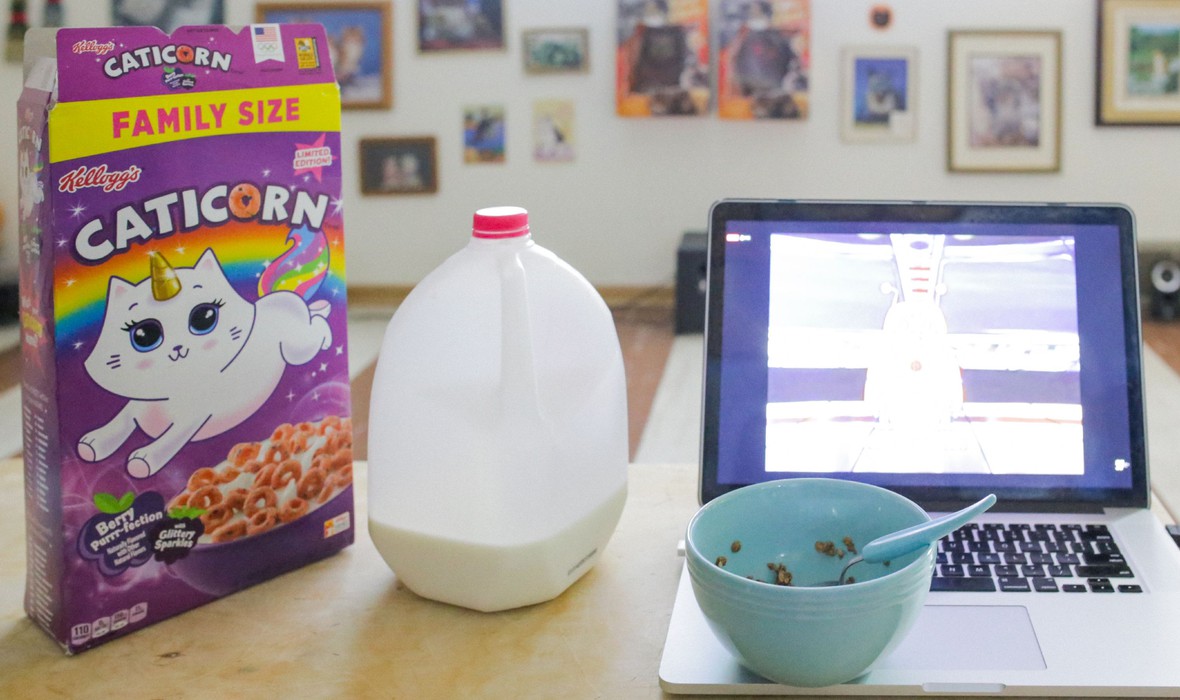 Stream Live
Only at the scheduled time:
description
It's the at-home Saturday Morning All-You-Can-Eat Cereal Cartoon Party! It's that special time when kids and kids-at-heart get to relive the exciting Saturday Morning ritual of non-stop retro cartoons, and binge on the multi-colored sugary cereals that used to be a part of every "balanced" breakfast! The cartoon lineup is always a mystery, but in this all-new program from a new guest curator you'll see both faves and obscurities spanning the '60s through the '90s, all punctuated with vintage commercials, PSAs and station IDs! So get ready for a sugar rush and an explosion of nostalgia all wrapped up in one candy-coated package.

To complement this 3-hour trip into the weird and wonderful world of yesteryear's animated antics, we encourage you to stay in your jammies and pick-up your favourite sugary cereals.
DIRECTOR'S BIO
David Bertrand is a film programmer, writer, musician and business affairs/production manager in film & TV. With Markham Street Films (2016-present), he helped produce LEVEL 16 and the Netflix hit CATWALK: TALES FROM THE CAT SHOW. David co-founded (with Kier-La Janisse) Montreal's psychotronic micro-cinema Blue Sunshine (2010-2012), was a programming director for Toronto's Royal Cinema (2017-2019), and has curated and hosted hundreds of film screenings & events. He has worked for several festivals nationwide including Fantasia, TIFF, VIFF, Just For Laughs, and Toronto After Dark as well as written for Fangoria, Shock Till You Drop, The Nerve, Hazlitt, and two anthology books (Satanic Panic and Yuletide Terror) for publisher Spectacular Optical. Originally from Vancouver, David moved to Toronto in 2009 to join the writing team of CBC's THE BORDER. He's currently developing an adaptation of Nathan Ripley's cult crime bestseller YOUR LIFE IS MINE, plus a heavy metal comedy-drama series, a stage production in tribute of a Toronto music icon, and album #3 by his synthrock project The Great Octopus.
CJSW Playlist Created by DJedi Christine, host of The Nocturntable, Saturdays, 8-10PM