SHORTS PACKAGE: QUINTESSENTIAL QUIRK
United States, Canada, China, 2020/2021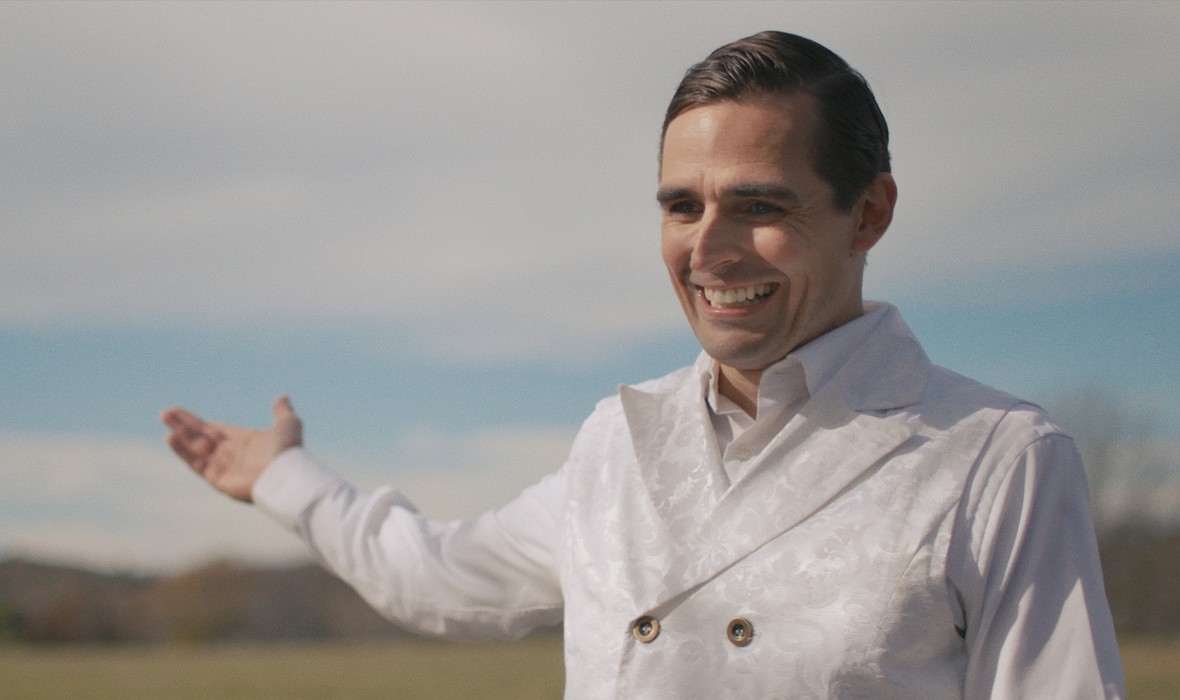 Available to watch Apr 23 - May 2
Buy
description
A mixed bag of oddities that CUFF's audience has come to expect. Join us on this journey through the weird and wild.
Shorts screened:

You Wouldn't Understand
United States, 2021, 9:30 min, Director Trish Harnetiaux
An idyllic picnic of one is upended after the arrival of a stranger.
Trash Scab
United States, 2020, 7:47 min, Director Philip Steiger
An aspiring actor becomes a makeshift entrepreneur during a pandemic trash strike.
The Dangerous Type
United States, 2020, 11:36 min, Director Tipper Newton
A mechanic in a small midwestern town would do anything to leave her boring life behind. One day a mysterious stranger's car breaks down while passing through and boy does he have a great car – and an empty passenger seat.

Asparagus 2
United States, 2020, 5:09 min, Director Yuma Slowbinder
A doctor informs his patient that when he thinks he's eating asparagus he is actually smoking an entire pack of unfiltered Cuban cigarettes. The next great American asparagus movie.

Tired Eyes
United States, 2020, 8:30 min, Director Ryan Martin Brown
Rose, Mitch, and Trevor make up the lo-fi rock band Tired Eyes. When the trio has to schlep their gear from Brooklyn to Manhattan for a gig, they discover that the city has a way of making even the simplest of tasks absurdly difficult.

Bump
Canada, 2020, 3:28 min, Director Maziyar Khatam
A young man's unwillingness to let go of a trivial encounter leads him to seek retribution.

Aquatic Bird
China, 2021, 17:44 min, Director Nan Zhang
Ah Shui (Aqua) and Zhang Niao (Bird), a cross-dressing girl, get tangled up in each other's worlds because of a green dot of light. This green dot becomes their guide, allowing them to meet in their dreams.

Wichita
United States, 2020, 5:35 min, Director Sergine Dumais
Sara is in bed with her lover when her husband calls. When he asks for something in his sock drawer, she runs home, stalling for time, asking endless questions about Wichita, Kansas.

Stump The Guesser
Canada, 2020, 19:24 min, Directors Evan Johnson, Galen Johnson & Guy Maddin
"Stump the Guesser" works at a fairground and can guess anything for a fee. After his tricks suddenly stop working and he unwittingly falls in love with his sister, he sets out to scientifically disprove the theory of heredity and marry his beloved.

Today, Or I'll Die
Canada, 2020, 7:26 min, Director Kristina Wagenbauer
After a month of texting, Zoe has organized a perfect first date with Marc. Their expectations will be tested by reality.
CJSW Playlist Created by Audrey, former host of Fender Bender