Together Together
United States, 2021 : Canadian Premiere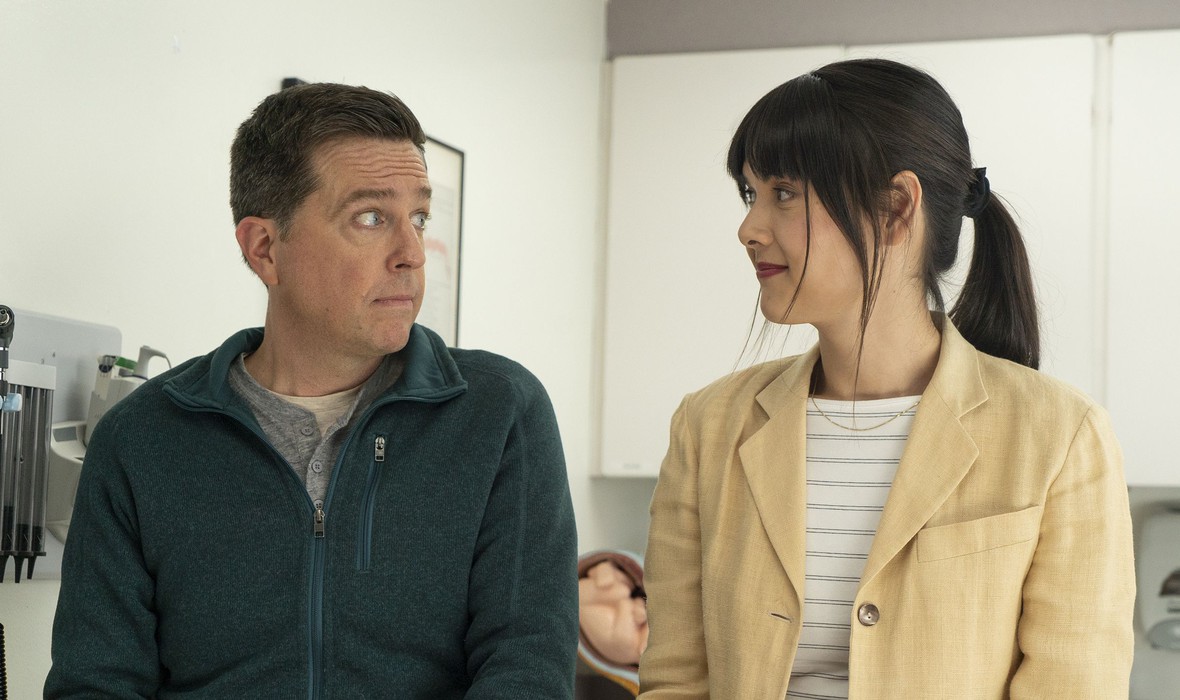 Available to watch Apr 23 - May 2
Buy
description
When a young loner becomes the gestational surrogate for a single man in his 40s, the two strangers come to realize this unexpected relationship will challenge their perceptions of connection, boundaries and the particulars of love. Starring Ed Helms, Patti Harrison, Tig Notaro, Julio Torres, and Anna Konkle, this subversive surrogate comedy was a breakout hit at the 2021 Sundance Film Festival where it was nominated for the Grand Jury Prize.
OFFICIAL SELECTION
Sundance 2021
DIRECTOR'S BIO
Nikole Beckwith is a filmmaker, writer and artist. She made her feature film debut with STOCKHOLM, PENNSYLVANIA which premiered at Sundance 2015 and sold to A&E. The film garnered Nikole a Women's Image Award for Best Screenplay and nomination for Best Director, a Satellite Award for Best Film for Television, three TV Critics Choice Award nominations including Best Movie and slew of awards and nominations for the cast. TOGETHER TOGETHER is her second feature, which premiered at Sundance 2021.
CJSW Playlist Created by Mad Matt, host of Last Action Radio, Tuesdays, 12-2PM
press for Together Together
"A remarkably restrained spin on a "quirky comedy," celebrating platonic love and the many strange ways that we find family for ourselves — and it's never quite what you'd expect."
- Vox
"A sneaky Sundance gem."
- Entertainment Weekly
details
credits
Director
Nikole Beckwith
Producers
Tim Headington
Daniela Taplin Lundberg
Anthony Brandonisio
Screenwriter
Nikole Beckwith
Cinematographer
Frank Barrera
Cast
Patti Harrison
Ed Helms
Tig Notaro
Rosalind Chao
Julio Torres
Music
Alex Somers
community
Community Partners