After Blue (Dirty Paradise)
France, 2021 : Alberta Premiere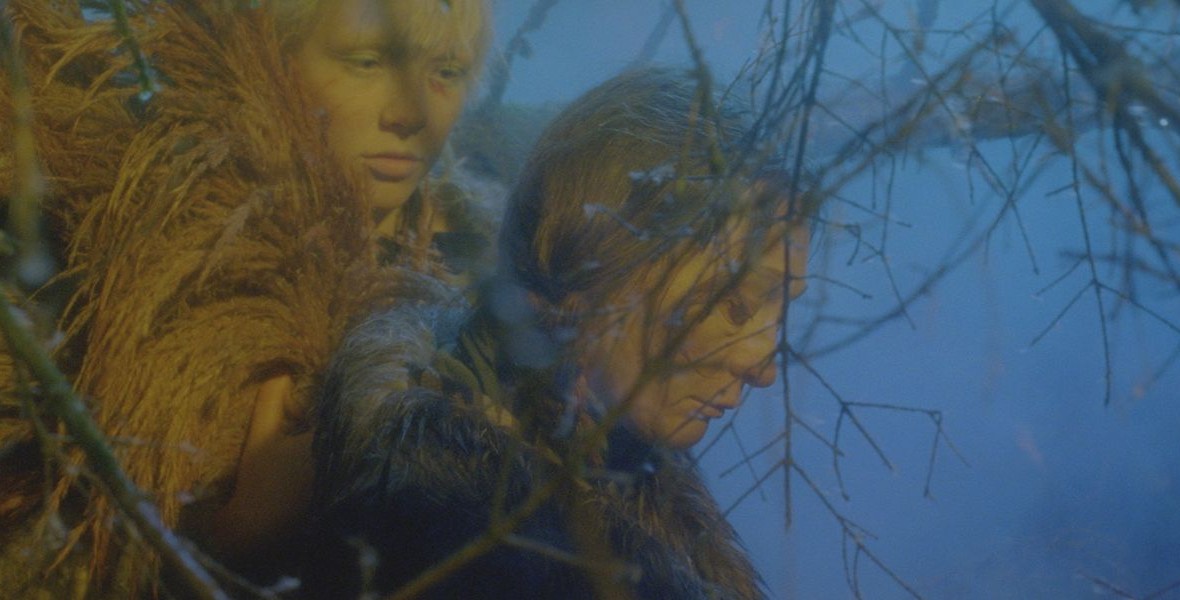 description
A hairdresser and her teenage daughter hunt a notorious killer in this erotic sci-fi acid western from cult iconoclast Bertrand Mandico, which has picked up multiple awards on the festival circuit, including jury awards at the Locarno International Film Festival, Sitges, and Fantastic Fest.

In a faraway future, on a wild and untamed planet, a lonely teenager, Roxy (Paula Luna), releases an assassin from the sands she was buried in. As soon as she's free, the criminal sparks death all around. Roxy and her mother Zora (Elina Löwensohn) are held accountable, banished from their community and forced to track the murderer down. They start a long journey pacing the supranatural territories of their filthy paradise.
OFFICIAL SELECTION
Locarno Film Festival 2021
MOTELX - Lisbon International Horror Film Festival 2021
Toronto International Film Festival 2021
Fantastic Fest 2021
Busan International Film Festival 2021
Beyond Fest 2021
Festival du nouveau cinéma de Montréal 2021
Sitges Film Festival 2021
DIRECTOR'S BIO
Bertrand Mandico is a French experimental director of short films, essays, and two features including his directorial debut THE WILD BOYS, which was named the top film of 2018 by Cahiers du cinema.
press for After Blue (Dirty Paradise)
"AFTER BLUE comes on like a slow-burning fever, with a meditative abstraction that is likely to test some people's patience, and yet there are rewards for those who succumb to its dream-nightmare that sits at the edge of waking."
- Screen Anarchy
"A bedazzled, audacious dreamscape riddled with sex and violence and the ever-present spirit of high fashion."
- Film International
details
French | English Subtitles
127 minutes
credits
Director
Bertrand Mandico
Producer
Emmanuel Chaumet
Screenwriter
Bertrand Mandico
Cinematographer
Pascale Granel
Music
Pierre Desprats
community
awards
Winner Jury Award Best Fantastic Feature, Fantastic Fest 2021
Winner FIPRESCI Prize, Locarno International Film Festival 2021
Winner José Luis Guarner Critic's Award Best Film, Sitges Film Festival 2021
Winner Special Prize of the Jury, Sitges Film Festival 2021
Community Partners