Dawn Breaks Behind The Eyes
Germany, 2021 : Canadian Premiere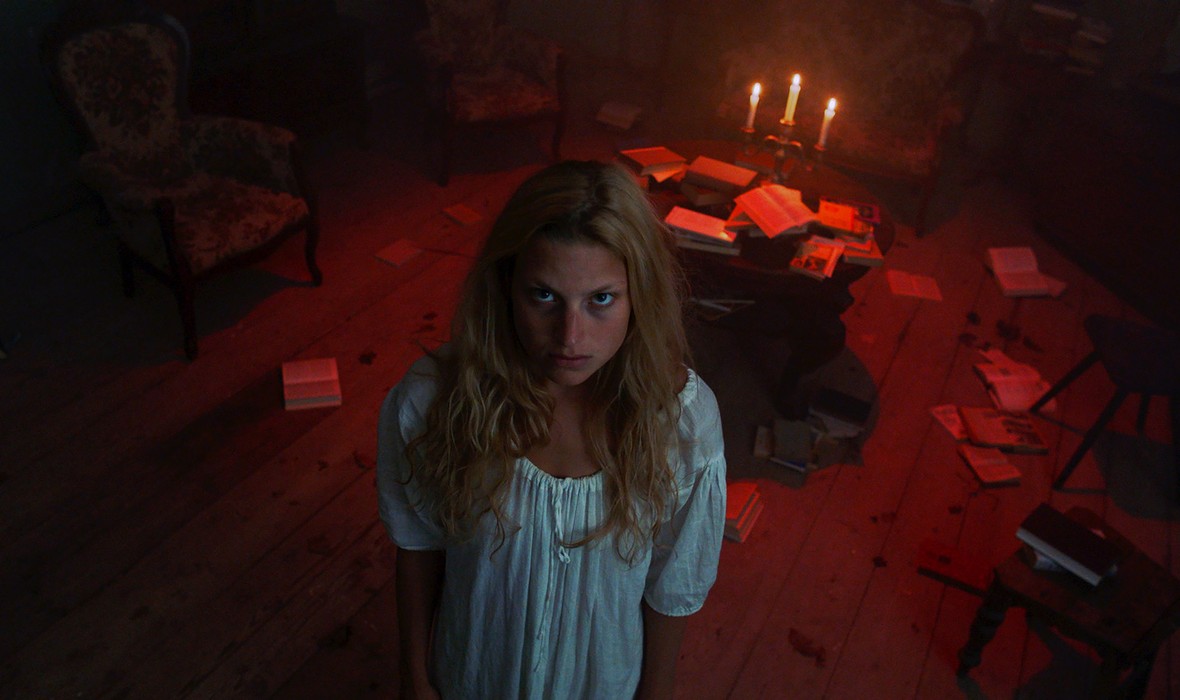 description
A couple spend eternity in a castle until their reality starts to shift.

A love letter to the Gothic horror films of the '60s and '70s, DAWN BREAKS BEHIND THE EYES harnesses an incredible vintage look before the psychedelic mayhem really begins. A strange puzzle, with some gore thrown in for good measure, the German mystery horror is one wild trip.
OFFICIAL SELECTION
FrightFest 2021
DIRECTOR'S BIO
The Austrian - Sri Lankan director and painter graduated from his studies of Fine Art at the University of Arts Berlin in 2013. In the same year he was listed as one of "30 Under 30 Groundbreaking Young Artists" by the American trade magazine "Art Business News". His debut short film HADES premiered at the Cannes Film Festival in 2015 and his films have screened at over 70 festivals.
press for Dawn Breaks Behind The Eyes
"I legitimately felt like I had taken shrooms and sat in the dark with strangers for an hour and 12 minutes and I'm not mad about it."
- Dread Central
"Kopacka's playful metacinematic endeavour is as gorgeously realised as it is wilfully esoteric."
- Eye For Film
screened with a short film

Rental Mom
Turkey, 2020, 12 m 13 s, Director Neslihan Yesilyurt
The ones who get to experience the joyful state of freedom and tranquillity, will recall the divine integrity of the mother's womb. This recollection will lead them to snap out of the collective structures, turn their back against it, and find their own path.
details
credits
Director
Kevin Kopacka
Producers
Kevin Kopacka
Lili Villányi
Screenwriters
Kevin Kopacka
Lili Villányi
Cinematographer
Lukas Dolgner
community
awards
Winner BloodGuts UK Horror Award, Best Film - FrightFest 2021
Winner Best International Feature Film - Buenos Aires Rojo Sangre Film Festival 2021
Winner Jury Award Best Production & Set Design - Nevermore Festival 2022
Winner Best Feature Film - Phenomena Festival 2021
Winner Best Feature Film (Audience Award) - Be Afraid Film Festival 2021
Winner Best Feature Film - Pumpkin Fantasy Film Festival 2021
Winner Best Supporting Actor - Nightmare Film Festival 2021
Winner Best Feature Film - Dracula Film Festival 2021
Winner Best Cinematography - FilmQuest Festival 2021
Community Partners