Girl Picture
Finland, 2022 : Alberta Premiere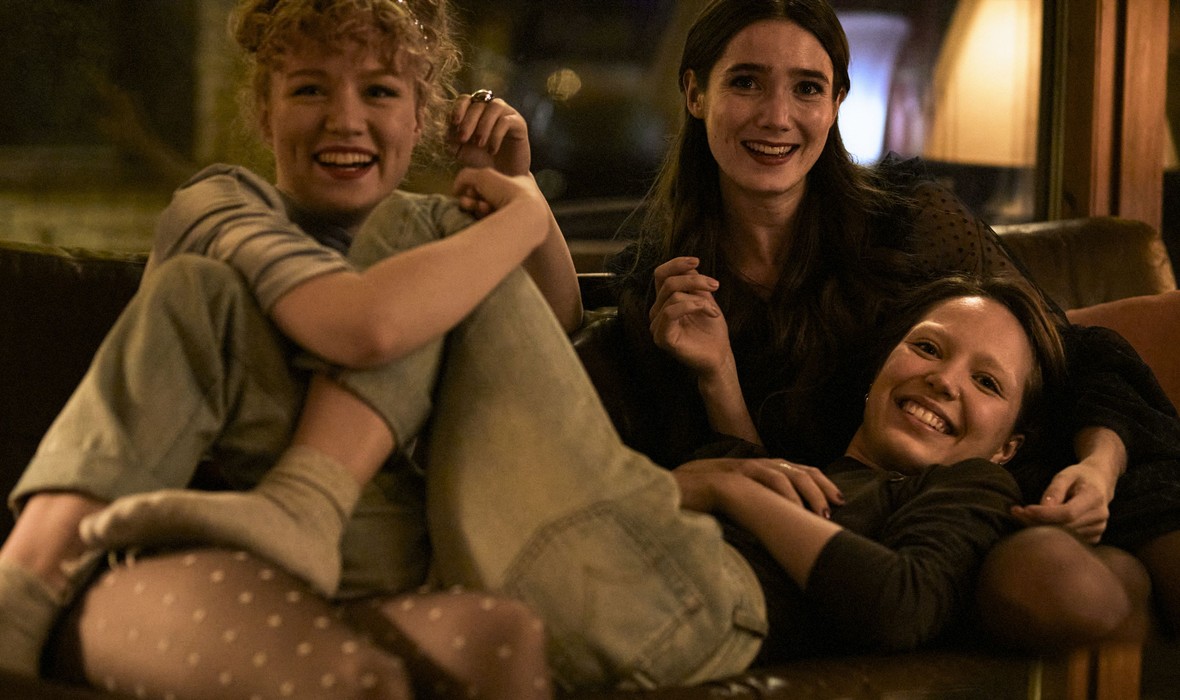 Available to watch Apr 29 - May 1
Buy
description
A Finnish coming of age story about three teens on the cusp of womanhood, set over three consecutive Fridays.

Best friends Mimmi and Ronkko have each other's backs, always. They want to live adventurous lives, loaded with experiences and passion. Emma, on the contrary, has given her whole life to figure skating. Nothing gets between her and success. But when the girls meet, life opens new paths, and they all rocket in new directions. While Mimmi and Emma experience the earth moving effects of first love, Ronkko is on a quest to find pleasure. GIRL PICTURE is a film about the need to be seen, inviting us not only to look at girls, but to really see them.
OFFICIAL SELECTION
Sundance 2022
Berlin International Film Festival 2022
BFI Flare London LGBTQ+ Film Festival 2022
DIRECTOR'S BIO
Alli Haapasalo is a Finnish director and writer. With her third feature GIRL PICTURE, she continues her passion to tell strong female driven stories, following her feature debut LOVE AND FURY (2016) and FORCE OF HABIT (2019), which won several awards including the Nordisk Film Award in 2020. Haapasalo has directed episodes for spy thriller series SHADOWLINES (2019), and also wrote and directed the short DOING THE RIGHT THING (2020) about the early stages of the COVID-19 pandemic for HBO Nordic's series AT HOME.
press for Girl Picture
"Haapasalo's addition to the young adult canon is remarkably fresh, queer and a lovable account of adolescence."
- Little White Lies
"A coming-of-age story that views its issues through a lens of thoughtfulness and maturity, Alli Haapasalos' GIRL PICTURE is a refreshingly enjoyable tale about womanhood."
- Film Inquiry
details
Finnish | English Subtitles
100 minutes
credits
Director
Alli Haapasalo
Producers
Leila Lyytikäinen
Elina Pohjola
Screenwriters
Ilona Ahti
Daniela Hakulinen
Cinematographer
Jarmo Kiuru
Cast
Aamu Milonoff
Eleonoora Kauhanen
Linnea Leino
Sonya Lindfors
community
awards
Winner, Audience Award World Cinema - Dramatic, Sundance Film Festival 2022
Community Partners