Live Script Reading: Husks
Canada, 2022
Special Guest!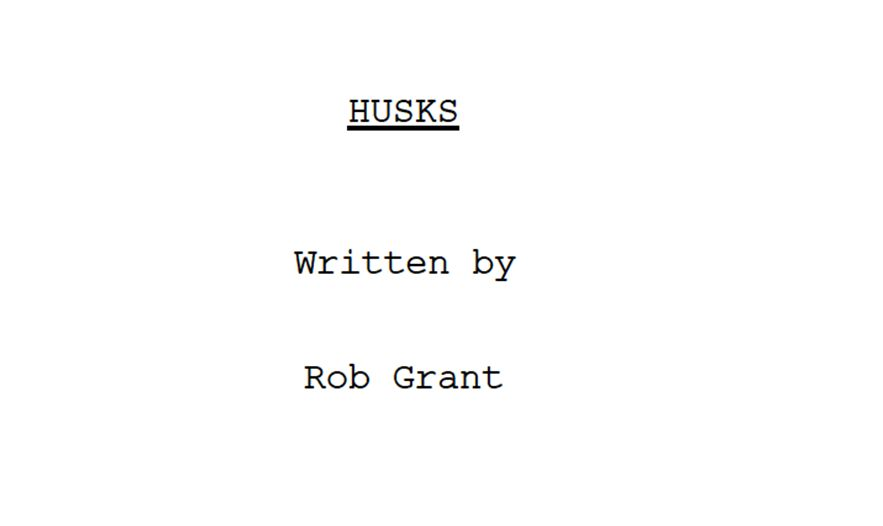 description
Join a cast of actors for a live script reading of the local horror-comedy HUSKS. The upcoming feature is a fun, absurd, and an untimely hopeful escape, revealing in the triumph of the human spirit, however blood-soaked it may be.

This is a FREE event, open to the public and a great opportunity to experience a film in the early stages of development. There will be a Q&A following the reading, and the production team are open to script feedback following the event.

LOGLINE
A rag-tag bachelor party are abducted during a hunting trip by a truly inept alien force. With the party armed and able to defend relentless attacks, the hive-minded humanoid creatures are forced to lay siege on their ship's loading bay. It's EVIL DEAD meets FIRE IN THE SKY, in an ever-escalating gauntlet of bloody absurdity, forcing our captor's to come together, learn the alien's true motives, and struggle to find a way back to earth without the total destruction of the ship.

TEAM
Writer & Director: Rob Grant
Producer: Michael Peterson
Executive Producer: Mike Chapman
READERS
Ivy Miller - DINGUS & OLD WOMAN
Rob Grant - EDDIE & LYNOL
Mark O'Brien - IAN
Ellis Lalonde - LEW
Reamon Joshee - WEX
Anne Hawthorne - MIA, READER OF ACTION, OLD MAN
DIRECTOR'S BIO
Born and raised in Vancouver, Rob Grant cut his teeth in the editing department on notable films such as CABIN IN THE WOODS, DEADPOOL 2, Steven Spielberg's THE BFG, and Previz Editor for Matt Reeve's WAR FOR THE PLANET OF THE APES. He spent his free time writing and directing multiple award-winning feature films with notable premieres at Toronto International Film Festival, International Film Festival Rotterdam, Austin's Fantastic Fest, Sitges, and Montreal's Fantasia Film Festival. With a unique genre-bending style, and his latest film HARPOON (CUFF 2019 Selection & Winner of the Audience Award for Best Narrative Feature) sitting at 97% Certified Fresh on Rotten Tomatoes, Rob tries to both entertain and subvert audience's expectations.
details
120 minutes
special guest
credits
Director
Rob Grant
Producer
Michael Peterson
Screenwriter
Rob Grant
community
Partners