MARCEL THE SHELL WITH SHOES ON
United States, 2021 : International Premiere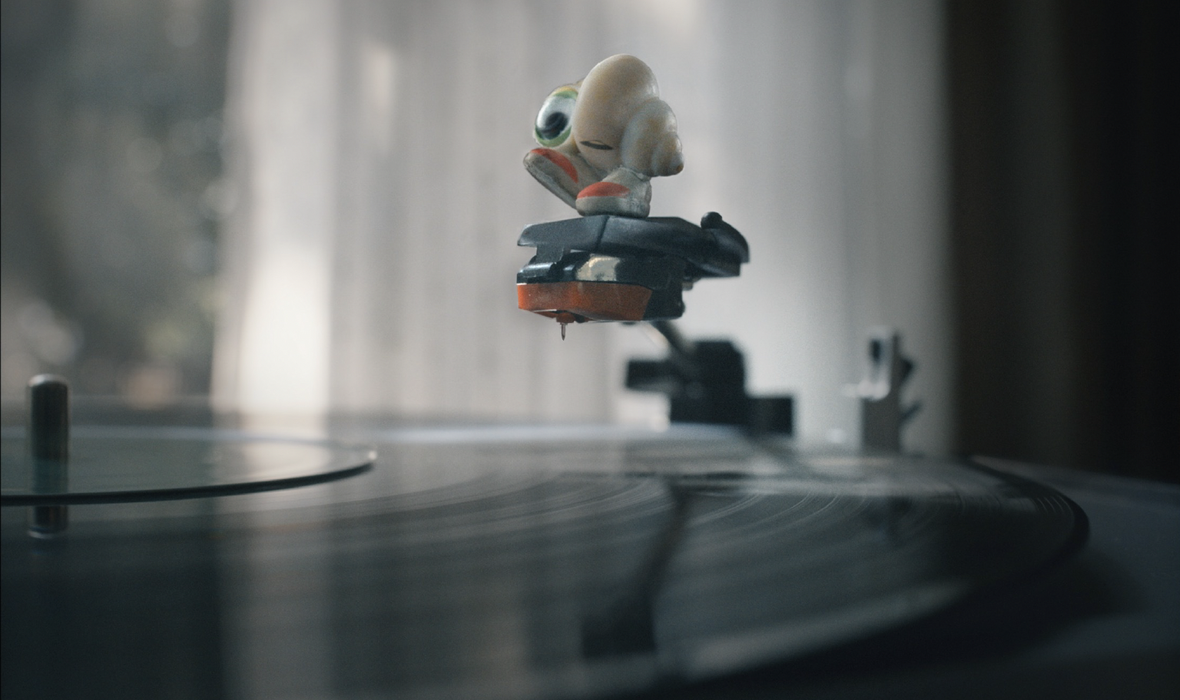 description
From A24 and Elevation Pictures, MARCEL THE SHELL WITH SHOES ON is a live-action comedy based on the short YouTube films of the same name.

Marcel, voiced by Jenny Slate, is an adorable one-inch-tall shell who ekes out a colourful existence with his grandmother Connie, voiced by Isabella Rosellini, and their pet lint, Alan. Once part of a sprawling community of shells, they now live alone as the sole survivors of a mysterious tragedy. But when a documentary filmmaker discovers them amongst the clutter of his Airbnb, the short film he posts online brings Marcel millions of passionate fans, as well as unprecedented dangers and a new hope at finding his long-lost family. A beloved character gets his big-screen debut in this hilarious and heartwarming story about finding connection in the smallest corners.
OFFICIAL SELECTION
SXSW 2022
Seattle International Film Festival 2022
San Francisco International Film Festival 2022
Independent Film Festival of Boston 2022
DIRECTOR'S BIO
Dean Fleischer Camp is the award-winning filmmaker and New York Times-bestselling author who created viral sensation MARCEL THE SHELL WITH SHOES ON. Since appearing on Filmmaker Magazine's 25 New Faces of Independent Film in 2011, Camp's work has been profiled in virtually every major American media outlet. In 2018, his first feature FRAUD was released to widespread controversy and acclaim. MARCEL THE SHELL WITH SHOES ON is his first scripted feature. He has directed for Comedy Central, HBO, TBS, Adult Swim, Disney Interactive, and several high-budget commercials.
press for MARCEL THE SHELL WITH SHOES ON
"By the film's end, it feels like the cinematic equivalent of a hug."
- The Wrap
"MARCEL THE SHELL seamlessly marries big ideas with charm and humour (and inventive stop-motion work to boot)."
- IndieWire
details
credits
Director
Dean Fleischer-Camp
Screenwriters
Dean Fleischer-Camp
Jenny Slate
Nick Paley
Elisabeth Holm
Producers
Dean Fleischer-Camp
Andrew Goldman
Elisabeth Holm
Caroline Kaplan
Cinematographers
Eric Adkins
Bianca Cline
Cast
Jenny Slate
Isabella Rossellini
Rosa Salazar
Thomas Mann
Lesley Stahl
Music
Disasterpeace
Editors
Dean Fleischer-Camp
Nick Paley
Twitter
https://twitter.com/marcelthemovie
Facebook
https://www.facebook.com/marcelthemovie
Instagram
https://www.instagram.com/marcelthemovie/
community