Travesti Odyssey
Chile, Argentina, 2021 : North American Premiere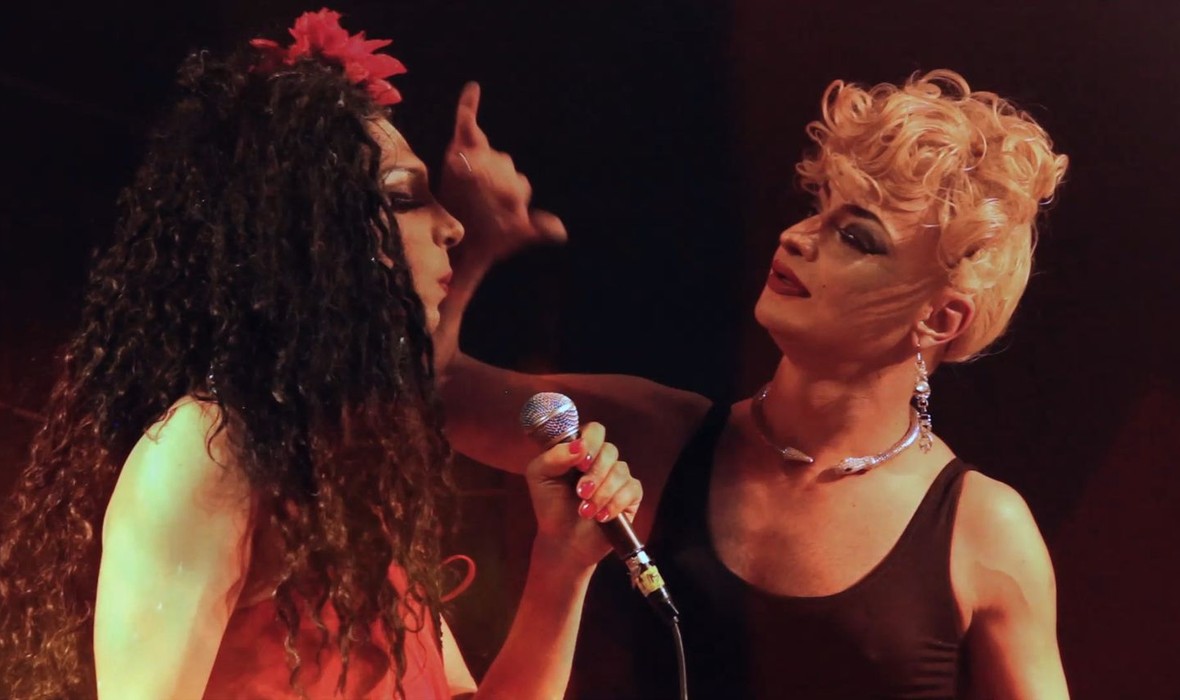 Available to watch Apr 29 - May 1
Buy
description
A raw look at the last performance of the queer radical Cabaret Travesía Travesti, which coincides with the social outburst in Chile in 2019.

Amid the uprising, Anastasia struggles to reunite the former members of a fractured cast, but Maraca, her best friend, does not want to continue with the play. Amnesia, a filmmaker and the last remaining artists in the company, embarks on a cinematic journey through footage and interviews of a group of friends who behind the glitter, feather, and beads, reveals their historical disputes and the complexities of friendship, inheritance, and collectively in this patriarchal system. Filmmaker and company member Nicolás Videla – who performs as Amnesia Letal – provides an unfiltered look at Chile's drag scene, without shying away from the ugly underbelly of artistic falling out in a tightly knit marginalised community.
OFFICIAL SELECTION
IDFA 2021
Thessaloniki 2021
DIRECTOR'S BIO
Nicolás Videla was born in Santiago de Chile in 1988. A multidisciplinary artist and university professor with studies in Audiovisual Direction and Social Communication, their projects range between cinema and performance, with a special focus on memory and gender issues. As a director, screenwriter, and editor, he has made the hybrid feature films NAOMI CAMPBEL (2013) and EL DIABLO ES MAGNIFICO (2016). As a drag queen performer, he goes by the name Amnesia Letal, having been part of different plays and art collectives, and promoting as a cultural management space for art, performance, and counter-sexuality.
press for Travesti Odyssey
"Unlike most documentaries about trans people, this one is actually made by one, which gives it a palpable sense of power and strength."
- Business Doc Europe
"TRAVESTI ODYSSEY is Videla's dig through the time capsule, a documentary reflecting on a chapter drenched in hilarity and sensitivity, and one shown through the scratchy lens of Mini DV and VHS memories."
- Variety
details
Spanish | English Subtitles
96 minutes
credits
Director
Nicolás Videla
Executive Producers
Nicolas Videla
Walter Tiepelmann
Nicole Bonilla
Mario Durrieu
Producers
Nicolas Videla
Nicole Bonilla
Screenwriter
Nicolás Videla
Cinematographers
Nicolas Videla
Kevin Magne
Sebastián Palominos
Jorge Matta
Nicole Costa
community
Community Partners