What Josiah Saw
United States, 2021 : Alberta Premiere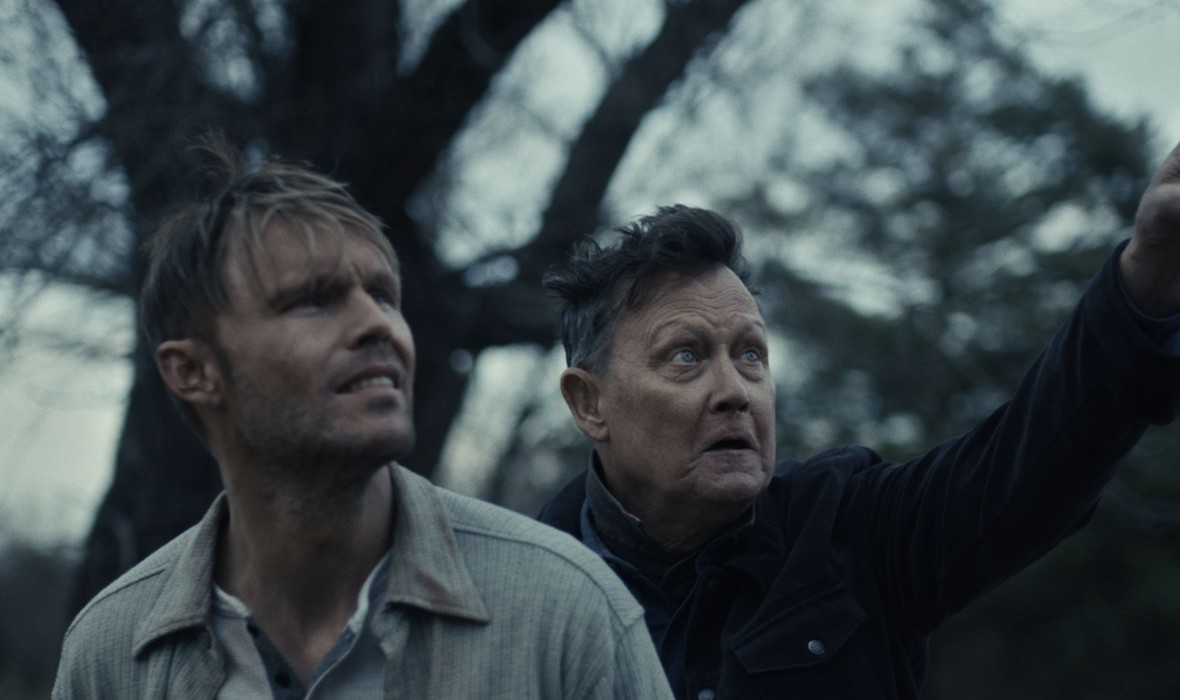 description
A family with buried secrets reunite at a farmhouse after two decades to pay for their past sins.
Everyone in town knows about the haunted Graham Farm on Willow Road. You'll hear there's a bad history to it. Josiah and his youngest son, Thomas, are all that remain of this estranged family. But after experiencing terrifying visions from beyond, Josiah decides they must change their ways to right a great wrong. After being away for over two decades, Eli and Mary, Josiah's eldest children, are enticed to sell the property and reunite at the old farmhouse in hopes of closing this haunting chapter of their lives for good. Sins of the past will be paid in full.

Structured into chapters, the plot unraveled slowly reveals itself and when it does, it hits hard. The Southern Gothic crime film is a dark slow burn with a solid payoff, tackling a number of tough topics, while still managing to include a bit of dark humour.
OFFICIAL SELECTION
Fantasia International Film Festival 2021
Screamfest 2021
Brooklyn Horror Film Festival 2021
Night Visions International Film Festival 2022
Fantaspoa International Film Festival 2022
DIRECTOR'S BIO
Born and Raised in the San Fernando Valley in Southern California, Vincent Grashaw first broke onto the scene as producer of the independent feature film BELLFLOWER (2011). Vince then wrote and directed his debut feature, COLDWATER, which premiered at SXSW 2013, followed by AND THEN I GO, an adaptation from the acclaimed novel PROJECT X. WHAT JOSIAH SAW is Grashaw's third feature film at the helm and has partnered with Randomix Productions to direct his next two feature films slated to shoot in 2022 and 2023.
press for What Josiah Saw
"WHAT JOSIAH SAW examines religion, trauma, grief, sanity, and familial bonds in a truly unique way. Grashaw elegantly balances the heavy drama, action, and horror moments, crafting an unforgettable journey."
- Film Threat
"WHAT JOSIAH SAW screams at you with quiet violence. There is so much more that we want to talk about, but there is so much for everyone to discover at every turn in Grashaw's tremendously tense and terrifying horror thriller."
- Screen Anarchy
details
credits
Director
Vincent Grashaw
Producers
Ran Namerode
Vincent Grashaw
Bernie Stern
Angelia Adzic
Screenwriter
Robert Alan Dilts
Cinematographer
Carlos Ritter
Cast
Robert Patrick
Nick Stahl
Scott Haze
Kelli Garner
Tony Hale
Jake Weber
Music
Robert Pycior
Facebook:
https://www.facebook.com/whatjosiahsaw/
community
awards
Winner Audience Award, Heartland Film Festival 2021
Winner Festival Prize Best Actor, Brooklyn Horror Film Festival 2021
Winner Jury Prize Best Cinematography, Screamfest 2021