Wyrmwood: Apocalypse
United States, 2021 : Canadian Premiere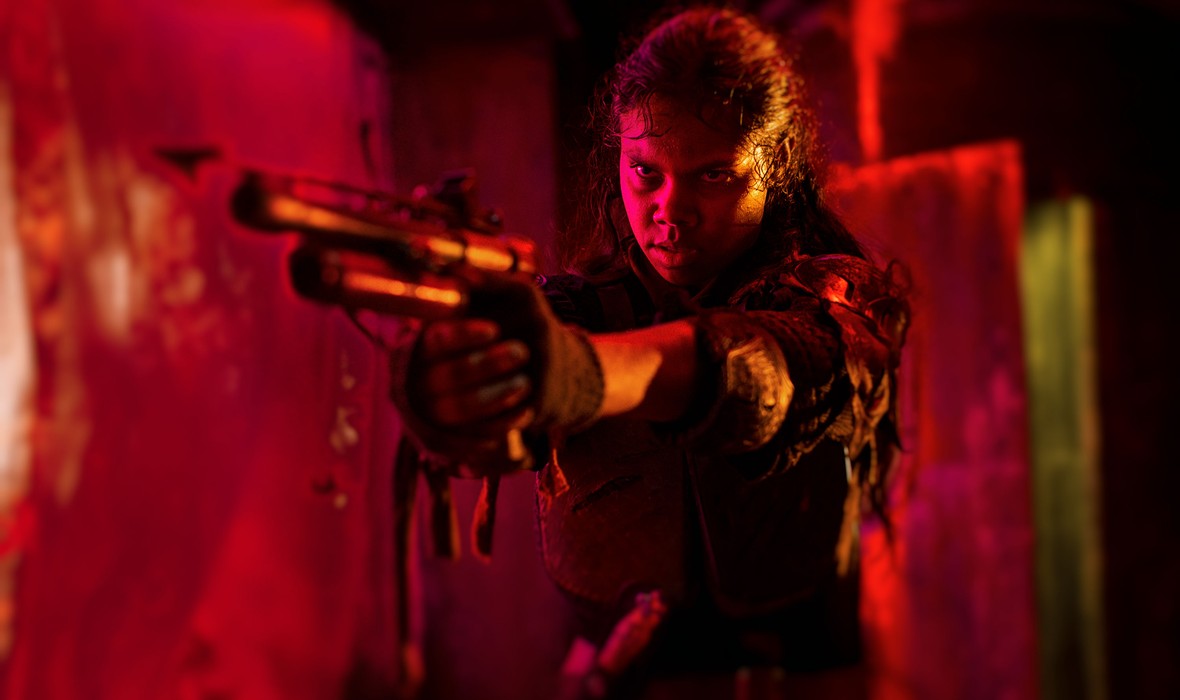 description
Set in an infested Australian wasteland, the post-apocalyptic zombie film follows a soldier, as he turns against his evil bosses and joins forces with a group of rebel survivors to help rescue a girl who might hold the cure to the virus.

Rhys, a soldier and hunter, has a job to track and capture civilians who have survived the undead plague and deliver them to the brutal Surgeon General. But when Rhys captures a mysterious half-zombie-half-human indigenous girl named Grace, he is convinced that she may be the key to ending the apocalypse. So begins a race against time as a team of rebel soldiers attempts to save Grace from the evil clutches of the Surgeon General before she is subjected to his nightmarish brain-drilling, head-exploding experiments. A follow-up to CUFF alumnus Kiah Roache-Turner's (NEKROTRONIC) 2015 horror-comedy WYRMWOOD: ROAD OF THE DEAD, APOCALYPSE is a no-holds-barred, retina blistering Aussie zombie flick.
OFFICIAL SELECTION
Sitges Film Festival 2021
Sydney Film Festival 2021
DIRECTOR'S BIO
Kiah Roache-Turner is a director and writer, known for WYRMWOOD: ROAD OF THE DEAD (2014), WYRMWOOD: CHRONICLES OF THE DEAD (2017) and the CUFF 2019 Selectiion NEKROTRONIC. Roache-Turner studied digital media at the Sydney College of the Arts and worked as a video producer for Australian fashion brand aussiebum.
press for Wyrmwood: Apocalypse
"A perversely colourful, visually energetic and proudly splatterific sequel to its 2015 predecessor."
- The Guardian
"A gnarly Aussie zombie flick which doesnt stand on ceremony or take any prisoners."
- Backseat Mafia
details
credits
Director
Kiah Roache-Turner
Producers
Blake Northfield
Tristan Roache-Turner
Screenwriters
Kiah Roache-Turner
Tristan Roache-Turner
Cinematographer
Tim Nagle
Cast
Shantae Barnes-Cowan
Nicholas Boshier
Bianca Bradey
Music
Michael Lira
Facebook:
https://www.facebook.com/wyrmwoodmovie/
community
awards
Audience Award – Best Feature Film, Sydney Film Festival 2021
Community Partners