Cutie and the Boxer
USA, 2013 : Alberta Premiere
Special Guest!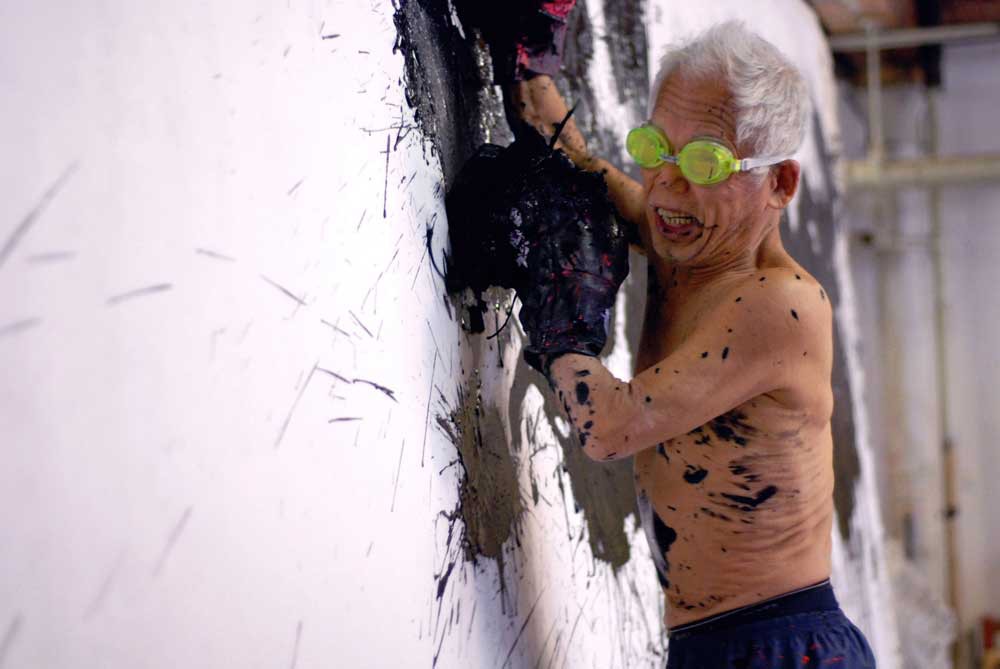 description
An intimate reflection on love, sacrifice, and the creative spirit, this candid New York story explores the chaotic 40-year marriage of renowned "boxing" painter Ushio Shinohara and his artist wife, Noriko.

As a rowdy, confrontational young artist in Tokyo, Ushio seemed destined for fame, moving to New York City in 1969. When 19-year-old Noriko moved to New York to study art, she fell in love with Ushio—abandoning her education to become the wife and assistant to an unruly, alcoholic husband. Over the course of their marriage, the roles have shifted. Now 80, Ushio struggles to establish his artistic legacy, while Noriko is at last being recognized for her own art. Spanning four decades, the film is a moving portrait of a couple wrestling with sacrifice, disappointment and aging, against a background of lives dedicated to art.
OFFICIAL SELECTION:
Sundance Film Festival 2013
Tribeca Film Festival 2013
True/False Film Festival 2013
AFI Docs 2013
press for Cutie and the Boxer
"As a documentary and a love story, Cutie and the Boxer is nothing short of breathtaking"
- Indiewire
"Zachary Heinzerling's five-years-in-the-making portrait of Brooklyn-based artistes Ushio and Noriko Shinohara is a warts-and-all portrait of love, sacrifice and the creative spirit"
- Variety
screened with a short film

Brendan O'Connell is Blocking the Bread Aisle
USA, 2013, 5 min, Director Julien Lasseur
Artist Brendan O'Connell has been kicked out of more Walmart stores than you've ever visited.
details
English & Japanese with English Subtitles
Licensed Screening 18+
82 Minutes
special guest
Ushio Shinohara & Noriko Shinohara in attendance!
credits
Director, Producer & Cinematographer:
Zachary Heinzerling

Producers:
Lydia Dean Pilcher, Patrick Burns, Sierra Pettengill

Cast:
Ushio Shinohara, Noriko Shinohara, Ethan Cohen

Facebook

community
awards
Directing Award U.S. Documentary Sundance Film Festival 2013
2nd Place Audience Award Tribeca Film Festival 2013
Presenting Partner