Narco Cultura
USA, 2013 : Alberta Premiere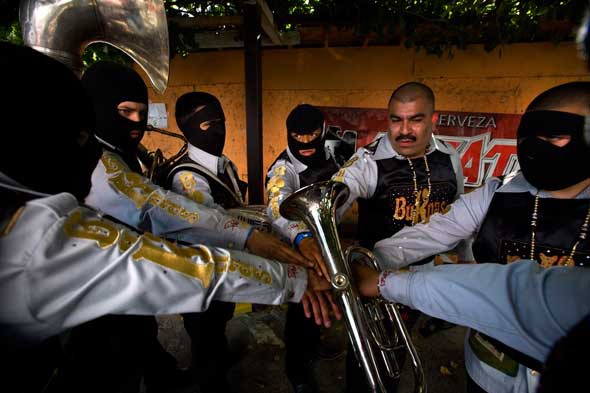 description
To a growing number of Mexicans and Latinos in the Americas, narco-traffickers have become iconic outlaws, glorified by musicians who praise their new models of fame and success. They represent a pathway out of the ghetto, nurturing a new American dream fueled by an addiction to money, drugs, and violence. From war photographer Shaul Schwarz comes NARCO CULTURA, an explosive look at the drug cartels' pop culture influence on both sides of the border as experienced by an LA narco corrido singer dreaming of stardom and a Juarez crime scene investigator on the front line of Mexico's Drug War. NARCO CULTURA offers an unprecedented and heart-wrenching look into the blood-soaked world of the Mexican drug war, from the murderous traffickers and the musicians who revere them to the families left in the wake.
OFFICIAL SELECTION:
Sundance Film Festival 2013
Berlin Film Festival 2013
Fantastic Fest 2013
HotDocs 2013
press for Narco Cultura
"An eye-opening examination of Mexico's blood-soaked drug war and its unsettling pop-culture side effects"
- Geoff Berkshire, Variety
"It's all fun and games until your children are murdered in the street"
- Twitch
screened with a short film

Venom & Fire
USA, 2012, 9 min, Director Brandon Faris
A short film about a serpent handling church in Middlesboro, Kentucky.
details
English & Spanish with English Subtitles
Licensed Screening 18+
102 Minutes
credits
Director:
Shaul Schwarz

Producers:
Jay Van Hoy, Lars Knudsen, Todd Hagopian

Original Music:
Jeremy Turner

Website:
www.narcoculture.com
community