The Kill Team
USA, 2013 : Alberta Premiere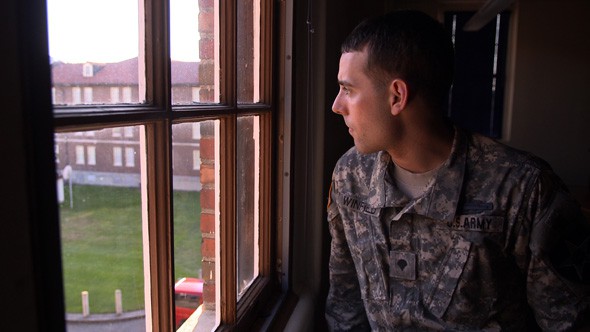 description
From Oscar®-nominated director Dan Krauss comes the story of Adam Winfield, a young soldier in Afghanistan who attempted to alert the military to horrific atrocities being committed by U.S. soldiers, and who then himself became a target of one of the largest war crimes investigations in U.S. history. With extraordinary access to the soldiers who were convicted and the evidence used against them, this film takes us inside a story that was largely impenetrable to the media. The film dips in and out of Adam Winfield's unfolding legal story, to reveal piece-by-piece the increasingly devastating narrative in Afghanistan. With an astonishing degree of candor and articulateness, these soldiers describe a series of increasingly weighty psychological quagmires, each emblemizing the hazy morality of war.

OFFICIAL SELECTION:
Tribeca Film Festival 2013
Hot Docs Film Festival 2013
Vancouver International Film Festival 2013
BFI London Film Festival 2013
press for The Kill Team
"The most daring documentary of the year so far...a stunning, powerful film that boldly complicates the conversation around America's wars"
- Daniel Walber, Film School Rejects
"Devastating...a formidable contender"
- Stephen Holden, The New York Times
screened with a short film

After
UK, 2012, 6 min, Director Lukasz Konopa
"After" is a film about contemporary life in Auschwitz.
details
Licensed Screening 18+
79 Minutes
credits
community
awards
Golden Gate Award Documentary Feature San Francisco International Film Festival 2013
Best Documentary Feature Tribeca Film Festival 2013