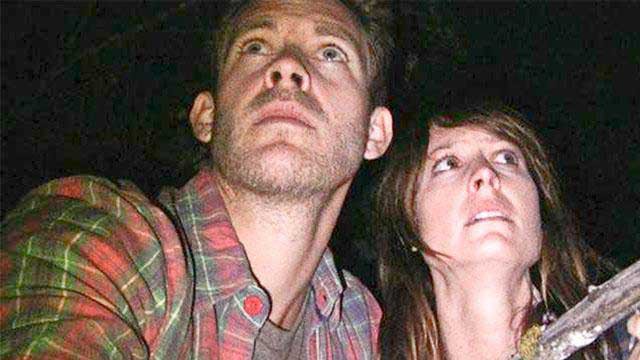 description
For his latest film, Bobcat Goldthwait delivers a found-footage story of the search for Bigfoot. Straying off California's "Bigfoot Scenic Byway," an avowed sasquatch believer and his girlfriend take in the surreal sights of Willow Creek, California to retrace the steps of Bigfoot researchers Patterson and Gimlin, who, in 1967, recorded the most famous film of the legendary monster.

The film works as a bonafide documentary about the culture of Bigfoot believers with a strangeness on par with the work of Errol Morris. However, when the couple find themselves lost, the film transports us into a realm of primal terror. The movie's dual nature as both non-fiction portraiture and genuinely scary creature feature turns the project into a unique representation of the tension between those who scoff at the Bigfoot legend and others willing to accept the mythology as gospel.

OFFICIAL SELECTION:
Fantasia Film Festival 2013
Fantastic Fest 2013
Vancouver International Film Festival 2013
Toronto After Dark Film Festival 2013
press for Willow Creek
"Bobcat Goldthwait (director) is one of the bravest, most uncompromising voices in independent film right now"
- Starpulse
"Willow Creek is a calm, cool, creepy little winner"
- Fearnet
details
Licensed Screening 18+
77 Minutes
credits
Director & Writer:
Bobcat Goldthwait

Producer(s):
Sarah De Sa Rego, Aimee Pierson

Cast:
Bryce Johnson, Alexie Gilmore
community