details
18+ Licensed Screening
93 Minutes
special guest
James "The Amazing" Randi in attendance!
credits
Directors/Producers:
Justin Weinstein, Tyler Measom
Screenwriters:
Justin Weinstein, Tyler Measom, Greg O'Toole
Cast:
James Randi, Deyvi Peña, Adam Savage
Website:
anhonestliar.com
Twitter:
@anHonestLiarDoc
community
awards
WINNER: Audience Award, Best Documentary Feature - CUFF.Docs 2014
Audience Award – Best Feature, AFI Docs 2014
Jury Award – Best Feature Documentary, Newport Beach Film Festival
sponsors
Community Partners

An Honest Liar
USA, 2014 : Alberta Premiere
Special Guest!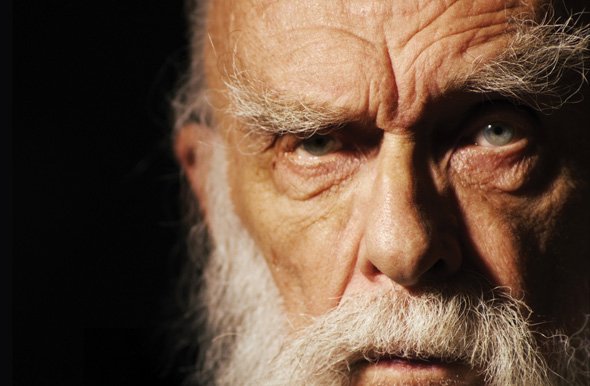 description
A biopic of renowned magician James "The Amazing" Randi, AN HONEST LIAR chronicles the magician's 50-year career, from performing jaw-dropping feats to exposing the simple tricks that have been co-opted by con artists. Featuring interviews with Penn Jillette, Bill Nye, Allice Cooper, "Mythbuster" Adam Savage and more, AN HONEST LIAR reveals Randi's classic debunkings and explores his rivalry with Uri Geller, famed spoon-bender and psychic.

OFFICIAL SELECTION:
Tribeca Film Festival 2014
Hot Docs 2014
DIRECTOR'S BIOGRAPHY:
Justin Weinstein is a Brooklyn-based former scientist whose work includes documentary feature films and broadcast journalism. Most recently, he wrote and edited BEING ELMO: A Puppeteers Journey. Tyler Measom has written, produced and directed nearly one hundred commercials, short documentaries and industrials for a wide range of national and international clients. He is the co-director/producer of SONS OF PERDITION, which tells the story of teenagers exiled from their polygamist Mormon community.
press for An Honest Liar
"The film feels like an enchanting magic act with its web of lies, cheats, and reveals. AN HONEST LIAR leaves one doubting the power of so-called-mystics, but it successfully conjures the magic of movies."
- Point of View Magazine
"In telling Randi's strange, funny, and fascinating life story, [the filmmakers] ultimately show us how we are all vulnerable to deception—even, in a surprising twist, "The Amazing" Randi himself."
- Tribeca