Art and Craft
USA, 2014 : 89 minutes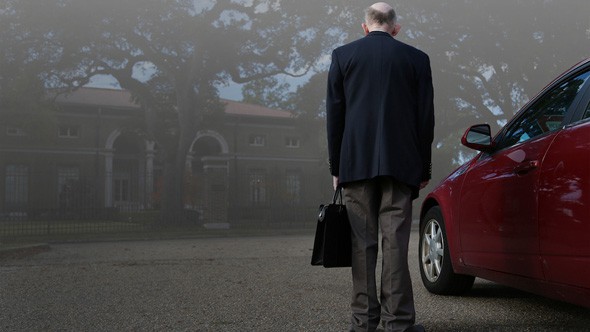 description
ART AND CRAFT follows prolific art forger Mark Landis at the very moment his thirty-year ruse is exposed. Mark Landis is one of the most prolific art forgers in US history. His impressive body of work spans three decades, covering a range of painting styles and periods. that includes 15th Century icons, Picasso, and even Walt Disney. And while the copies could fetch impressive sums on the open market, Landis isn't in it for money. Posing as a philanthropic donor, a grieving executor, and most recently as a Jesuit priest, Landis has given away hundreds of forged works to a staggering list of institutions. But after duping Matthew Leininger, a tenacious registrar who ultimately discovers the decades-long ruse and sets out to expose Landis' philanthropic escapades to the art world, Landis must confront his own legacy and a chorus of museum professionals clamoring for him to stop.

Official Selection:
Tribeca Film Festival 2014
Hot Docs 2014
Vancouver International Film Festival 2014
DIRECTOR'S BIOGRAPHY:
Sam Cullman co-directed, shot and produced the Academy Award®-nominated documentary, IF A TREE FALLS and was a producer and director of photography on the Sundance Grand Jury prize-winning THE HOUSE I LIVE IN. Jennifer Grausman directed and produced the Emmy-nominated documentary, PRESSURE COOKER. Mark Becker produced, directed and edited the Independent Spirit-nominated documentary ROMANTICO, and directed and edited the Emmy-nominated film PRESSURE COOKER.
press for Art and Craft
"A fascinating look inside the troubled mind of a master of deception."
- Entertainment Weekly
"A documentary is often only as good as its subject, and ART AND CRAFT has a truly unique and astonishing one."
- Slant Magazine
screened with a short film

Crooked Candy
Director Andrew Rodgers, USA, 2014, 6 minutes
A United States ban on Kinder Surprise chocolate eggs isn't enough to keep one man from following his childhood dream.
details
credits
community
Presenting Partner