Love and Terror on the Howling Plains of Nowhere
USA, 2014 : Alberta Premiere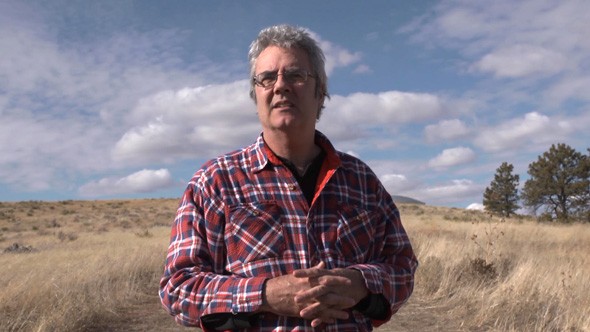 description
In 2006, Steven Haataja, a brilliant mathematics professor in the isolated community of Chadron, Nebraska, disappears without a trace. His body is discovered three months later, burned and tied to a tree. The cause of death sends the small community reeling with questions, conspiracy theories and misplaced suspicions. As the unusual cast of characters inhabiting the town reflect on Haataja's final days, a vortex of esoteric theories, tawdry innuendos and illogical scenarios unravel. LOVE AND TERROR N THE HOWLING PLAINS OF NOWHERE follows gifted author Poe Ballantine, whose acclaimed memoir of the same name inspired the film, as he leads us through this maze, offering insights into the town of Chadron and his own life of wanderlust. – Hot Docs
OFFICIAL SELECTION:
Hot Docs 2014
Bend Film Festival 2014
Traverse City Film Festival 2014
DIRECTOR'S BIOGRAPHY:
Dave Jannetta is a Philadelphia based filmmaker. Prior to founding his film company, 32-20 Productions, Dave served as personal assistant to Peter Jackson through the North American production of THE LOVELY BONES. He is an alumnus of Werner Herzog's "Rogue Film School." Poe Ballantine is a fiction and nonfiction writer known for his novels and essays. His work has appeared in the Atlantic Monthly, the Sun, and Oxford American.
press for Love and Terror on the Howling Plains of Nowhere
"LOVE AND TERROR ON THE HOWLING PLAINS OF NOWHERE is morbid, hilarious and whipsmart filmmaking that belies its strained budget and open-ended narrative.""
- Twitch
screened with a short film

Cherry Pop: The Story of the World's Fanciest Cat
Director Kareem Tabsch, USA, 2014, 11 minutes
details
credits
community
Community Partners