What We Do in the Shadows
USA/New Zealand, 2014 : Alberta Premiere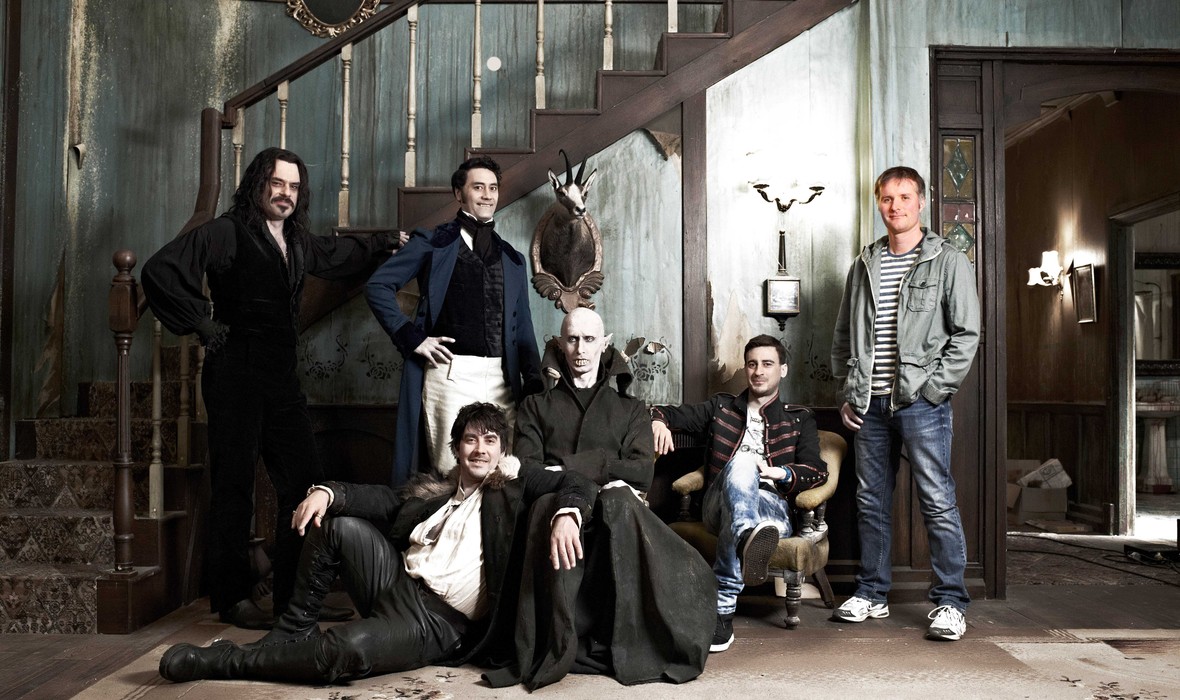 description
WHAT WE DO IN SHADOWS follow the lives of Viago, Deacon and Vladislav (played by Jemaine Clement of FLIGHT OF THE CONCHORDS) – three flatmates who are just trying to get by and overcome life's obstacles, like being immortal vampires who must feast on human blood. Hundreds of years old, the vampires are finding that beyond sunlight catastrophes, hitting the main artery and not being able to get a sense of their wardrobe without a reflection, modern society has them struggling with the mundane like paying rent, keeping up with the chore wheel, trying to get into nightclubs and overcoming flatmate conflicts.
OFFICIAL SELECTION:
Sundance Film Festival 2014
Toronto International Film Festival 2014
Berlin International Film Festival 2014
DIRECTOR'S BIOGRAPHY:
Taika Waiti is a New Zealand-based performer, comedian and director. His 2005 short film TWO CARS, ONE NIGHT was nominated for an Academy Award®, and his feature-length film BOY is the highest grossing local film in New Zealand history. Jemaine Clement established an international cult following as half of musical comedy duo FLIGHT OF THE CONCHORDS. He starred in Taika Waiti's 2007 slacker romance, EAGLE VS SHARK.
press for What We Do in the Shadows
"Absolutely loved it. It's SPINAL TAP meets MONSTER SQUAD."
- Ain't It Cool News
details
18+ Licensed Screening
86 minutes
credits
Directors:
Taika Waititi, Jemaine Clement

Producers:
Taika Waititi, Chelsea Winstanley, Emanuel Michael
Screenplay:
Taika Waititi, Jemaine Clement

Featuring:
Taika Waititi, Jemaine Clement, Rhys Darby, Jonathan Brugh, Cori Gonzalez-Macuer, Stuart Rutherford, Jackie van Beek
Website:
www.whatwedointheshadows.com

Twitter:
@DeliciousNecks
community
awards
Best Feature Length Film, Sitges Film Festival 2014

Audience Award, Neuchâtel International Fantasy Film Festival 2014

People's Choice Award – Midnight Madness, Toronto International Film Festival 2014
Community Partners