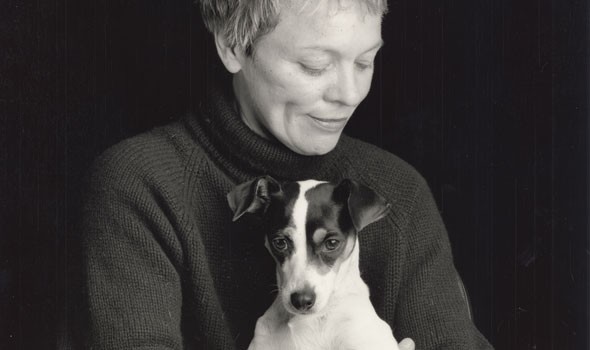 description
"Hello, little bonehead. I'll love you forever." So begins HEART OF A DOG, creative pioneer Laurie Anderson's wry, wondrous and unforgettable cinematic journey through love, death and language. The film centers on Anderson's beloved rat terrier Lolabelle, who died in 2011, during a succession of family deaths that also included Anderson's mother, Mary Louise, and husband, Lou Reed. HEART OF A DOG is a personal essay that weaves together childhood memories, video diaries, philosophical musings on data collection, surveillance culture, the Buddhist conception of the afterlife, and heartfelt tributes to the artists, writers, musicians and thinkers who inspire her.
OFFICIAL SELECTION:
Toronto International Film Festival 2015
Telluride Film Festival 2015
New York Film Festival 2015
Venice Film Festival 2015
DIRECTOR BIO:
Laurie Anderson is one of America's most renowned — and daring — creative pioneers. She is best known for her multimedia presentations and innovative use of technology. As writer, director, visual artist and vocalist she has created groundbreaking works that span the worlds of art, theater and experimental music.
press for Heart of a Dog
"Haunting and celebratory at once, "Heart of a Dog" ultimately amounts to a contemplation of mortality."
- INDIEWIRE
"Laurie Anderson's first feature film in nearly 30 years is a goofy, lyrical paean to puppy love and an inimitable meditation on love, memory and language."
- VARIETY
details
credits
Director
Laurie Anderson
Producer
Laurie Anderson
Screenplay
Laurie Anderson
Cinematographers
Toshiaki Ozawa, Joshua Zucker-Pluda
Editing
Melody London, Katherine Nolfi
Website
http://www.heartofadogfilm.com
community
Community Partners