Ingrid Bergman - In Her Own Words
Sweden, 2015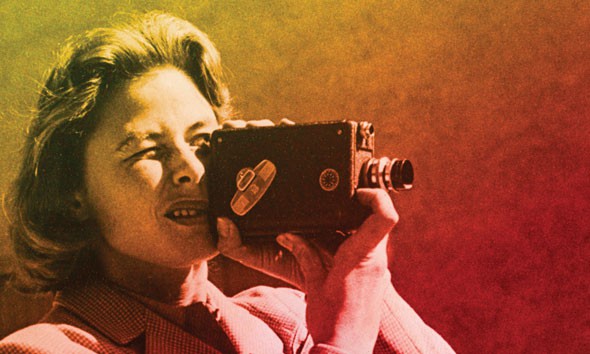 Watch Live
Only at the scheduled time:
description
Seven time Academy Award®-nominee and three time Academy Award winner Ingrid Bergman was one of the most popular actresses of Hollywood's Golden Age. With stunning and unforgettable performances in classic Hollywood films such as CASABLANCA (1942), GASLIGHT (1944), NOTORIOUS (1946) and MURDER ON THE ORIENT EXPRESS (1974), she worked with acclaimed producers and directors such as David O. Selznick, Alfred Hitchcock, Sidney Lumet and Roberto Rossellini to name a few
Through never-before-seen private footage, notes, letters, diaries and interviews with her children, INGRID BERGMAN – IN HER OWN WORDS presents a personal portrait and captivating look behind the scenes of the remarkable life of a young Swedish girl who became one of the most beloved and celebrated actresses of American cinema.
OFFICIAL SELECTION:
Cannes 2015
Vancouver International Film Festival 2015
New York Film Festival 2015
Jerusalem Film Festival 2015
DIRECTOR BIO:
Stig Björkman is a Swedish writer and film critic. He has directed 15 films since 1964 including GEORGIA, GEORGIA and THE WHITE WALL.
press for Ingrid Bergman - In Her Own Words
"A stirring and insightful biography."
- THE PLAYLIST
details
Swedish and English with English Subtitles
114 Minutes
credits
Director
Stig Björkman
Executive Producer
Stina Gardell
Producer
Stina Gardell
Screenplay
Stig Björkman, Dominika Daubenbüchel, Stina Gardell
Cinematographer
Eva Dahlgren, Malin Korkeasalo
Cast
Ingrid Bergman, Pia Lindström, Ingrid Rossellini, Isabella Rossellini, Roberto Rossellini, Liv Ullmann, Sigourney Weaver
Music
Michael Nyman
Voice
Alicia Vikander
Editing
Dominika Daubenbüchel
Website
www.mantarayfilm.se
Facebook
www.facebook.com/Ingridbergmandocu
community
awards
Winner Special Mention, L'Oeil d'Or, Cannes 2015
Winner Most Popular International Documentary Film, Vancouver International Film Festival 2015
Community Partners