Pervert Park
Sweden/ Denmark, 2014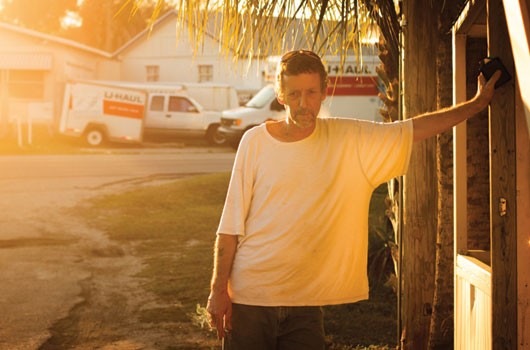 description
Florida Justice Transitions is home to 120 convicted sex offenders. Founded by a mother of a convicted sex offender who couldn't find a place to live after his release from jail, PERVERT PARK is a film about the people no one wants as a neighbour. The crimes of the residents of "Pervert Park" fall under a broad umbrella term that ranges from misdemeanor convictions to unspeakable acts of cruelty. With eye-opening, and sometimes heartbreaking honesty, the residents share stories that are painful and complicated and some of which may be unforgivable. The documentary follows the every day life of the sex offenders in the park as they struggle to reintegrate into society, and provides a chance to understand who they are and how the destructive cycle of sexual abuse and the silence can be broken.
OFFICIAL SELECTION:
Sundance Film Festival 2015
Göteborg International Film Festival 2015
HotDocs 2015
New Zealand International Film Festival 2015
Reykjavik International Film Festival 2015
DIRECTORS BIO:
Lasse Barkfors graduated from the Royal Danish Academy of Fine Arts in summer. His first works were closer to Video Art. PERVERT PARK is his debute documentary, co-directed with Frida Barkfors.
Frida Barkfors is a Danish filmmaker who lives and works in Copenhagen. She studied at the Danish Film School and collaborates with the production company Nimbus Film. She made the shortfilm TICK TICK BOOM in 2009. PERVERT PARK is her debute documentary, co-directed with Lasse Barkfors.
press for Pervert Park
"An eye-opener that completely demystifies what one would think goes on in a place nick-named pervert park."
- THE HOLLYWOOD REPORTER
details
18+ Licensed Screening
77 Minutes
credits
community
awards
Winner Special Jury Prize for Impact, Sundance Film Festival 2015
Winner Best International Documentary, Bergen International Film Festival 2015